Copyright board wants politicians to pay artistes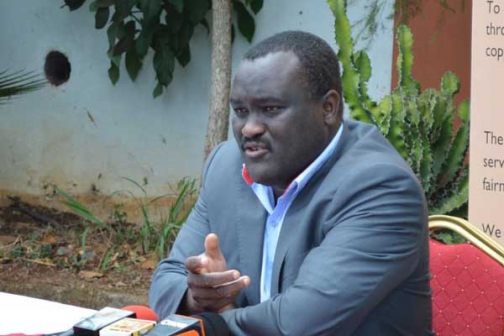 The Kenya Copyright Board (Kecobo) has advised artistes to insist on contracts before letting politicians use their work for campaigns.
Speaking at a public forum for musicians in Meru, Kecobo Chief Executive Edward Sigei said the board had received cases where politicians refused to pay for artistes' work.
"We already have an ongoing case between an artiste and a governor who signed a contract prior to the last elections but the politician did not keep his part of the bargain," said Mr Sigei (pictured).
He said the campaign season was fertile for artistes to make money, but urged them to tread carefully while dealing with politicians.
He said the board had published advice on its website on how artistes should enter into contracts. Also included was a template.
"All they need to do is download this agreement and edit it to include their details, and they are good to go," he said.
According to Sigei, the contracts do not need to be complicated or involve expensive lawyers to process them.
"A simple handwritten agreement between the parties is enough as long as it is signed by two witnesses," said Sigei.