Six held over transfer of voters in Garissa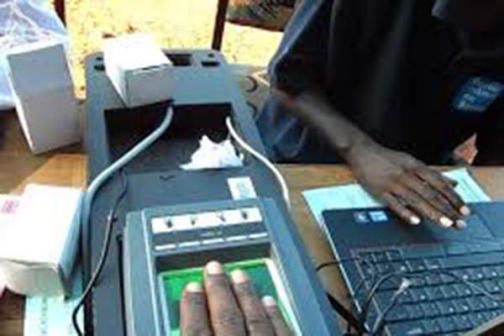 Police in Garissa have arrested six people for allegedly transferring voters to other counties without their (voters') knowledge.
The six, believed to be working in cahoots with some politicians, were allegedly carrying out the exercise after obtaining identity card details of the voters through false pretense.
They had purported to be working with an NGO offering assistance to famine stricken families.
Garissa OCPD Aron Morriase said the six, who were from Shantaabaq ward in Lagdera constituency, had traveled to Garissa to transfer voters to increase a candidate's chances of winning a seat.
"We have arrested six people posing as employees of the non-existent NGO who were involved in illegal massive voter transfer from outside Garissa Township," he said.
He added: "Since they knew people would not volunteer to transfer their votes into another constituency, they decided to deceive them".
The suspects were arrested at Iftin ward within Majority Leader Aden Duale's Garissa Township constituency.
The OCPD at the same time said they are also investigating how the suspects' obtained the IEBC's voter registration forms yet they are not electoral officials.
"We will find out which politician the culprits were working for or with," said the police boss.
Garissa County Election's Coordinator Saad Nur confirmed the arrest.
Eco-huts attract tourists, and cash, to Maasais
"This is elephant dung - they destroyed trees last night. They are such a nuisance, but we can't do without them since they attract tourists," said Nenini. The 'eco-manyatta' she's tidying up is an environmentally friendly version of a traditional Maasai one-room hut built with mud and wood.