Police seek to arrest lawyer Lilan who wanted to stop Too burial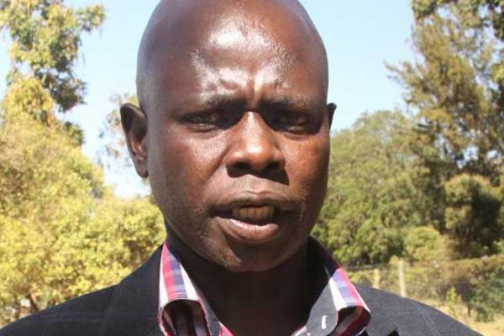 Police have been ordered to arrest Eldoret-based Lawyer Simon Lilan and his brother John Tallam. The two will be charged in court for giving false information to the police and causing unnecessary public panic.
Uasin Gishu Police Commandant, Samson Ole Kinne on Saturday said the two would be arraigned in court as soon as investigations are over. Lilan, who went missing on January 9 resurfaced on Friday evening at the Law Society of Kenya (LSK) offices in Nairobi and said he had been hiding in a city apartment. Two weeks ago, the lawyer went to court and sought to halt the burial of politician Mark Too until the police unearth the cause of the former nominated MP's death.
The lawyer, who was accompanied by his elder brother and his lawyer Tom Okundi said he went into hiding after he realised that his life was in danger. LSK's CEO Mercy Wambua said that Lilan had presented himself at headquarters of the lawyers' body and assured them that he was well. "Lilan was driven to our office by his elder brother. We had a conversation and he assured us that he is well and now feels safe," Ms Wambua said.
Lilan had claimed that powerful forces wanted to eliminate him over what he termed as his role in seeking answers on circumstances that led to Too's death.
Okundi said his client had contacted various embassies and the US had assured him of protection. "My client has been reaching out to a number of agencies and he has been assured of protection. That is why he has come out of hiding," Okundi said.
On Tuesday, thugs broke into Lilan's office in Eldoret and made away with computers and documents. A human rights organisation saw that as an attempt to get details relating to the suit he had filed to block Too's burial.
Meanwhile, Nairobi lawyer Paul Lilan has distanced himself from the court case. He said since Simon Lilan moved to court to stop Too's burial, people had been calling him thinking he was the one.
"Since the Eldoret-based lawyer raised issues on Too's death, people from across the country have been calling me asking why I interfered with the former nominated MP's funeral; I am not the one," Paul Lilan said at a press conference in Nairobi.