Integrity concerns as MPs meet to debate new IEBC team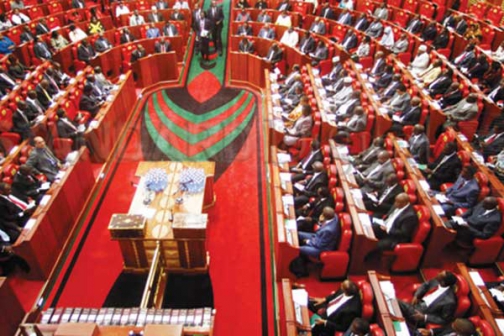 MPs will be confronted with an intricate balancing act when they assemble on Tuesday to consider the report of the committee that vetted the Independent Electoral and Boundaries Commission (IEBC) nominees.
National Assembly Speaker Justin Muturi has summoned the legislators, who are still on their Christmas recess, for a special session to approve or reject the report of the Justice and Legal Affairs Committee that last week vetted the nominees for the commission chair and six commissioners.
The committee has in its report recommended that the House approves the new IEBC team, even as members poked holes on its ability to conduct a flawless election in seven months. Of the seven, only two nominees appear to have any experience on electoral matters.
The legislators will, however, have to consider that time is running out for a new body to be in place to effectively prepare for the August 8 polls, with crucial timelines at risk of not being met due to the delays.
"We had to confront this as a committee before opting for what we considered the lesser evil. On the one hand we have nominees, majority of whom do not appear to have experience in electoral matters; some even facing integrity and partisan concerns, but on the other hand we agree that time is running out for us to put in place a commission to start preparations for the elections," said a committee member who did now want to be named.
Muturi has in the past warned legislators against discussing reports that have not yet been tabled in the House, as that violates House rules.
Multiple sources in the committee led by Ainabkoi MP Samuel Chepkonga that sent the names to President Uhuru Kenyatta have come under fire for not digging deep into the applicants' experiences on electoral issues.
The committee was concerned that except for Dr Roselyne Akombe and Dr Paul Kurgat, none of the other candidates has the necessary experience on electoral matters, a key requirement for the job.