Industrial Court denies existence of doctors' pay agreement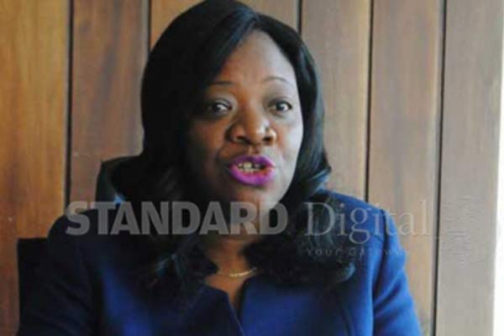 Doctors' hopes of better pay were yesterday dashed after the industrial court denied the existence of a Collective Bargaining Agreement (CBA).
For the last 40 days, the Kenya Medical Practitioners, Pharmacists and Dentists Union (KMPDU) has cited the CBA as the bargaining point to end the ongoing doctors' strike.
But in her ruling where she sentenced the doctors' union officials to a suspended sentence, Industrial Court Judge Hellen Wasilwa said the contentious CBA did not exist.
"I do not know of this document you call a CBA. This court has not registered any CBA from you nor have I seen one. Let Kenyans know today that there is no CBA and if there was, this court has not registered any to be effective," said Wasilwa.
A CBA can only be implemented after it has been registered. Despite being signed in June 27, 2013 by then Health Permanent Secretary Mark Bor, doctors are yet to have the document made legal.
But some observers begged to differ with the Judge.
"Registration is just a legal question. It is who signed and why they sign that counts. In essence, doctors are right according to the law. If they (government) did not agree why they signed?" argued labour expert Okweh Achiando.
He added: "A signed CBA cannot be renegotiated. If it has faults, then those aspects will be registered as disagreed. It is only when a new CBA is registered that the previous one ceases to be functional."
Achiando further faulted Council of Governors for filing a contempt of court case against striking doctors arguing that it had no jurisdiction.
"Most doctors were seconded to counties, meaning the national government is still their employer. Counties have no business in the case," said Achiando.
Doctors have always stood their ground that they want nothing less than implementation of the 2013 CBA.
The government has maintained that the only way out of the stalemate is to craft a new CBA within 30 to 60 days from the date striking doctors' return to work.
Apart from a jail sentence now hanging over KMPDU officials, doctors also risk losing their jobs for defying a directive by both the Council of Governors and national government to report to work.
Some 405 positions in 45 counties - except Bomet and Kwale - have already been advertised.
But Achiando has criticised the decision to fire the medics arguing that it will only agitate them more.
AWARDS VOTING ENDS: As corporates pump millions into kitty
Voting for the 2016 Safaricom Sports Personality of the Year (Soya) Awards closed last night with many contestants optimistic they will take something home in the awards ceremony slated for next Thursday at the Kenyatta International Convention Centre in Nairobi.