Pyramid scheme victims in tears after case deferred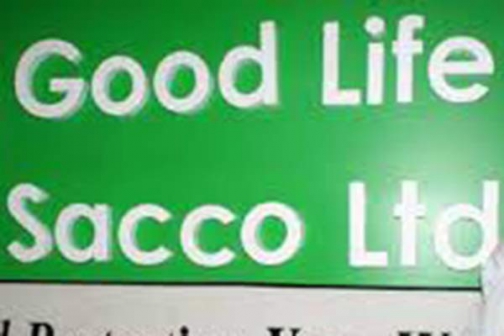 Businessmen who lost millions of shillings to a Sacco that collapsed last year will have to wait much longer for justice.
This is after a lawyer who took up the case sought more time to familiarise himself with it.
Good Life Sacco, under the management of Obadiah Macharia, went under last year in August 2015, leaving over 10,000 of its members in limbo after it failed to refund their money.
A victim, Lucy Kinywa, broke down in tears in court after learning that the case could not proceed.
She informed Principal Magistrate Charles Obulutsa of her tribulations, saying the postponement of the case was worsening her situation. She is disabled.
"Kindly consider my plight, because, I am no longer able to provide for myself and purchase drugs to manage my condition that resulted from a cerebral malaria attack. I fully depend on well-wishers," she submitted.
Another victim, Sarah Wangoi, wailed in court as she explained to the magistrate the troubles she has been undergoing since the Sacco collapsed with her lifetime savings.
"Mr Magistrate, I will surely die if something is not done. All I had has gone with this sacco and I call upon you to ensure justice is done," said a tearful Ms Wangoi.
Mr Obulutsa had a difficult time explaining the rescheduling of the case, urging them to work with their lawyer, record statements and build a strong case as proposed by their counterparts before continuing with proceedings.
"You said you are not among the complainants enlisted and it is wise you work with your lawyer. He has asked for more time to have all of you enjoined and to verify your complaints before we move forward," Obulutsa said.
The case will be mentioned on November 21 to confirm the charges and readiness by the plaintiffs. The victims had moved to court seeking orders to have Mr Macharia arrested, his companies and investments seized in order to recover their cash.
Most of the victims who had jammed the court room broke down in tears, saying justice was taking long yet they had been left with nothing after putting all their money in the Sacco.
The victimms' lawyer told the court he had not been furnished with the amended charge sheets, recorded complainants and witness statements.
Financial literacy key to Africa's success
To begin with, building media capacity on finance is key. Business journalism is arguably one of the most important aspects of media reporting. On a global scale, the financial crisis in 2008 was a reminder of the importance of financial and business journalism.