32-year-old Kenyan man disowns parents over alleged torture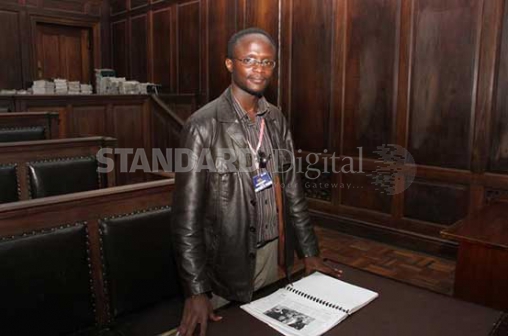 A 32-year-old man has denounced his parents after they allegedly tortured him.
Anthony Kariuki Maithia Mcknight filed a case at the High Court seeking orders to force his parents to apologise to him. However, he lost the case and moved to the Court of Appeal.
During the hearing of his appeal yesterday, Kariuki said he wants nothing to do with his biological parents.
He told a three-judge bench he doubts if the two are his parents and asked court to order a DNA test to ascertain their relationship.
Court of Appeal judges Kathurima M'noti, Asike Makhandia and William Ouko directed the applicant to try and reconcile with his parents. However, he said his father is unapologetic.
When Justice Ouko asked him if his parents had disowned him, he replied that the court cannot rule out the possibility he was switched at birth.
"Who knows, may be something happened in the maternity ward?" Kariuki said adding he feels like a beautiful girl who has been disfigured just because his parents have refused to offer him an apology for torturing him.
inherit nothing
Kariuki, the first-born in a family of three, said would inherit nothing from his parents. He told the court he does not want them to attend his burial, when he died, or any ceremony associated with him.
He equated his parents to a stranger who steps on one's toes and walks away without saying sorry.
"I no longer care to ask why my estranged parents violated me because they are not remorseful. It is a relationship not worth fighting for any more," Kariuki said.
He said his parents are liars claiming they gave the court receipts showing how much they supported him yet they had actually typed the receipts.
In reply, lawyer Wokabi Mathenge told court Kariuki's family had been torn apart by his conduct. He pointed out an occasion when the applicant allegedly accused his mother of being a witch.