Corruption, frustrations exposed during Police vetting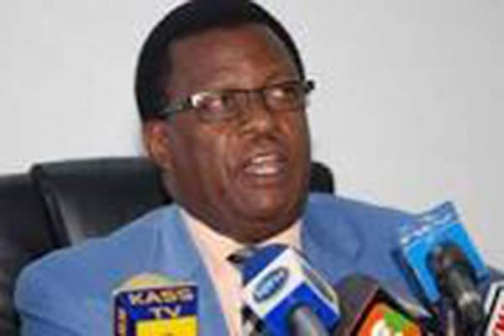 The ongoing police vetting has not only exposed the web of corruption, but also frustrations among the officers.
One area of frustration is that of promotions, which came out as skewed and unfair. Officers narrated their frustrations in earning the much sought after promotions, which it appeared are a preserve of a few.
An officer told the panel that even after 14 recommendations by her seniors, the promotion has never come.
Carolyne Majanga attached to Nakuru traffic base said getting a promotion in the force was akin to putting back toothpaste into the tube.
"The promotion issue should be looked at. I have been a victim, I have been recommended many times for promotion, but I remain in the same position. This is really demoralising. I do not mean the structure should favour me, but rather anyone who deserves should be acknowledged," said Majanga.
She joined the service on March 26, 1989 and her first posting was at the Jomo Kenyatta International Airport (JKIA) where she was assigned to frisk passengers.
Majanga said her seniors at the station recommended her for promotion because of her discipline and integrity, but she was not awarded.
In 1992, she undertook a driving course and her new responsibility was to drive her senior officers to and from work. She was further recommended to the position of a corporal, but promotion did not come.
To be promoted, she said, an officer is required to attend promotion boards after serving for three years. She has served for seven years.
Constable Joseph Gichuru, 57, pleaded with the National Police Service Commission (NPSC) to promote him to a higher rank before he attains the mandatory retirement age of 60.
The officer based at Kericho traffic base said promotion will make him a happy man having been in service for long.
Gichuru said even his children who joined the force after him had been promoted, but not him.