Why MCAs spent night in the assembly ahead of D-Day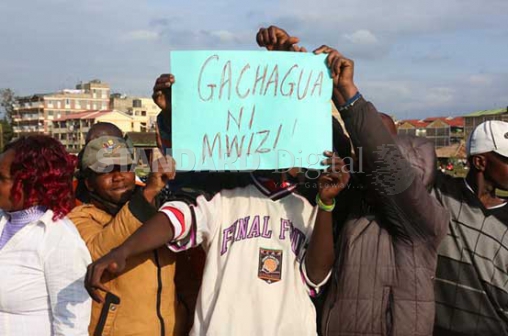 Members of the Nyeri County Assembly (MCAs) were leaving nothing to chance in their bid to impeach Governor Nderitu Gachagua.
They literally burnt the midnight oil as they chose to spend the night in the county assembly for fear of being abducted with the job halfway done.
Having already started the impeachment motion by laying ground for the constitutional process early in the week, the MCAs had to complete the job, which they did with aplomb. With their numbers secure, the ward representatives ensured they kept watch over themselves to prevent any of them from being influenced to vote otherwise.
The magic number was 32, being two thirds of the 46-member assembly; and having achieved the threshold required the MCAs sacrificed their personal comfort of their beds to carry out their mission.
Among those who braved the chilly night, was a nominated MCA who was so committed to the cause that she decided to carry along her two-month-old baby. With no accommodation facilities at the revered premise, the MCAs had to do with the seats in the debating chambers while others spent a cold night inside their vehicles.
In the morning, they prepared to begin the impeachment process at 9am. Hundreds of regular and administration police camped outside the assembly to keep away members of the public.
Contribution by members were incessantly interrupted by points of orders. When the matter was finally put to vote at exactly 2.30pm, the MCAs applauded as their will had prevailed.
Kenya shine in East Africa School games
Hosts Kenya won four more titles at the Brookside East Africa Secondary School Games currently on in Eldoret. After failing to excel last year the Kenyans came back stronger reclaiming the girls' volleyball and handball titles, boys' handball and boys' hockey.