Jacob Juma's body arrives to emotional reception as kin finalise burial plans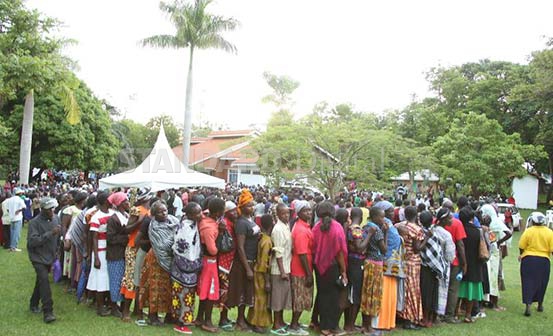 The rural home of slain businessman Jacob Juma in Mungore village, Bungoma was busy with activities as family and friends fine-tuned funeral arrangements.
The body arrived to an emotional reception at the Bungoma's Posta Grounds.
A grave was dug yesterday at the side, in front of his house, according to the Batura Clan customs. Tents have been erected at Mungore Primary School, where a church service will be held.
Speakers, including church leaders, who addressed mourners, condemned the killing and urged the Government to speed up investigations and prosecute the perpetrators.
Sirisia MP John Waluke, who lamented that the country is being taken back to the dark days even with the new constitutional dispensation, said Juma spoke nothing but the truth and that is why he was eliminated.
Former Assistant Minister Alfred Khang'ati has also called on the Government to speed up investigations into the killing. Butula MP Micheal Onyura on the other hand, cautioned politicians against invoking names during burial, saying those with information should record statements with the police.
Juma's mother, Irene Odhiambo, fondly refers to his last born son Juma as "Lukova", which she largely used to celebrate him.
"We last talked on phone last month. He never visited frequently, but that did not bother me because I understood he was a busy businessman," she said.
The widow, Mirriam Juma, collapsed as she was overcome with emotion while addressing mourners.