Energy CS Charles Keter to commission rural electrification in Western Kenya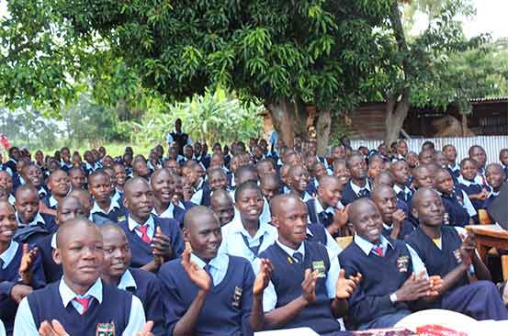 It's a new dawn for villagers in Sirembe Sub Location, Gem in Siaya County as the Cabinet Secretary Energy and petroleum Charles Keter commissions the Last Mile electrification project today.

The CS will commission the project as the first step of lighting up the Western Sub-Region of Kisumu, Kakamega, Bungoma and Siaya Counties.

Mr Keter accompanied by Gem MP Jakoyo Midiwo will arrive at the homes of Roda Awino Oriso and Mzee Daniel Ochieng Wayodi to switch on the connections that are already ongoing with nearly 50 homes already connected and counting.

According to the Regional Marketing officer overseeing the project Mrs Rosemary Osanya, those connecting electricity to their homes will either pay the Sh 15,000 cash or pay in installments of Sh 417 per month for two years.

"This is a dream come true for us and we can't express our gratitude enough to the government," said a jovial Chief Barrack Ouma who was helping coordinate the registration and application process at Bar Muruka Market.

Mrs Osanya explained that the Sirembe pilot was the beginning of electrification of the whole region and that the government was committed to its final fruition.

"With the connections, the people can now save on paraffin and get clean energy sufficient for the use by the whole family," she said.

Elder Sylvester Orido Odindo welcomed the move and after applying for his own connection said he never imagined such a thing would ever happened in his lifetime

Mr Keter will have a busy day as he will proceed to lead a fundraiser for the Sirembe Secondary School girls' dormitory project.

The school is on an expansion mission after the new board launched the male dormitory with a capacity of 90 beds.
"We welcome Hon Keter and all friends of goodwill at the school for this auspicious occasion as we strive to improve education among our children," said Sirembe Board of Management Chairman Sam Opot.
He said the girls' dormitory is scheduled to be completed in September.