Global summit on elephant protection kicks off in Nanyuki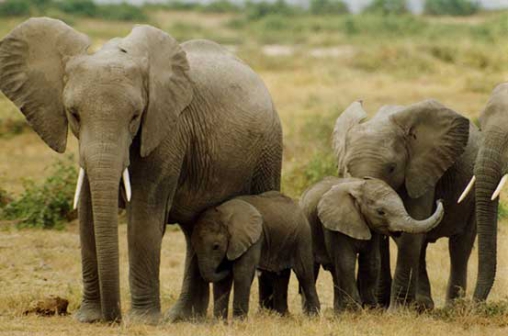 The inaugural Giants Club Summit began in Nanyuki town yesterday.
Delegates from around the world descended on the gateway town in Laikipia County to reaffirm their determination to end trade in ivory.
The Giants Club is an exclusive forum that brings together African Heads of State, global business leaders and elephant protection experts to secure Africa's remaining elephant populations and the landscapes they depend on.
Its founding members were the Presidents of Kenya, Gabon, Botswana, and Uganda. Others involved were Evgeny Lebedev, the owner of the British Evening Standard newspaper and Independent digital news platforms, and Space for Giants, which strives to protect elephants by safeguarding their habitats.
Among the Heads of State expected during the official opening ceremony of the summit are President Uhuru Kenyatta, who will officiate at the opening ceremony of the three-day event whose highlight will be the symbolic burning of 106 tonnes of ivory and rhino horns.
US president Barack Obama will send a message of support to the summit.
Kenya, Gabon, Botswana, and Uganda, are home to more than half of Africa's remaining savannah elephants, and three quarters of its remaining forest elephants.
iconic species
The summit comes at a time when world conservation bodies are struggling to preserve some of earth's most iconic species that are threatened by poachers' insatiable appetite for game products.
"This is not another talking shop. This is an extraordinary opportunity for us to show the world that we know how to stop poaching, and for the world to stand alongside us and help us make it happen. These are the very real outcomes we are expecting from the summit. We are eager to get started," Environment Cabinet Secretary Judi Wakhungu said in a statement.
It is expected that the summit discussions will revolve around three key themes. First, showing that African countries know what works in frontline conservation protection and the successful prosecution of poachers.
Second, illustrating how to draw on the goodwill of individuals with global influence to connect ideas and expand proven conservation interventions. And finally, to present smart new ways of paying to safeguard elephants and the landscapes they inhabit after poaching has been eradicated. Yesterday, delegates who toured the expansive Ol Pejeta Conservancy lauded the world for its conservation efforts of endangered species, especially the nearly extinct white rhino.