Man who sneaked into State House to sleep says President Kenyatta is a friend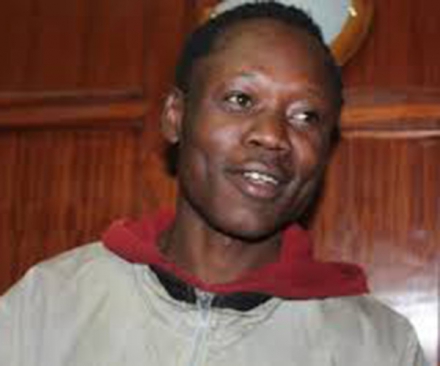 Nairobi, Kenya: A man yesterday pleaded guilty to trespassing claiming saying he had done so since President Uhuru Kenyatta was his friend.
Kadhik Juma Walter said it was not his first time to go there since he had been running errands in state house.
"Your honour I have been doing various odd jobs there like pitching tents there. I do not know why I was arrested and am above the law since the President knows me," he said.
Walter was arrested on October 27 by General Service Unit(GSU) police who were patrolling state house grounds.
According to the State Counsel Mary Ng'ang'a Walter was arrested after he failed to convince the police on how he gained entry in a protected area.
He was then taken to Anti-Terrorism Police Unit (ATPU) where he was interrogated before being taken to court.
Chief Magistrate Daniel Ogembo asked the accused to give his mitigation before a ruling was made.
Walter said he arrived at around 10.00 pm in the night and I sneaked in through an opening in the fence to find a place to sleep.
"Your honour it is not my first time to get through there. I have been staying at the football pitch. But this time the police arrested me and when i told them to take me to the President because he knows me they refused," he said.
When asked why he never used the gate Walter said the security personnel at the gate would not let him in.
He went ahead to explain to the court how he and the President became friends.
"I met the President when he doing campaigns in Western. He shook my hand. We then met again and he remembered me," Walter said joyfully driving the the whole courtroom into laughter
When asked where he lives he said he was saddened by the fact that the President knew him yet he slept out like an animal.
He said he was from Western Province but could not go back home since he couldn't raise money for bus fare.
The Magistrate asked that the accused be taken for mental assessment at Kenyatta National Hospital.
"I order that the results of the test be availed in court in November 4 when i will make a ruling," said Ogembo.
See also: Designer in court for trying to 'sneak bhang into State House'
- Terror suspect sneaks into President Uhuru Kenyatta's Gatundu residence
- Man arrested at President Uhuru Kenyatta's Gatundu residence is mentally unstable, brother says
ODM: Jubilee targeting us on exam leakage
Orange Democratic Movement (ODM) is now claiming that it is being targeted in the ongoing exam irregularities. The opposition has alleged that inspectors have been dispatched to several schools in its stronghold Nyanza region supposedly to look for leaked examination papers. In what was described as 'community marginalization,' the party said it had established that no inspector had been sent to other regions other than Nyanza.