Israeli Envoy Yahel Vilan roots for new technology to improve Kenya's food security
Kenyans have been urged to embrace agricultural technologies from Israel to increase food production.
Israel Ambassador to Kenya Yahel Vilan said the technology being brought to Kenya from Israel is tailor-made.
"Agriculture is not a cut and paste thing. We want to adapt and make the technologies work for Kenya just like they worked in Israel," he said.
The Israeli government has pledged to fund training of Kenyans on best irrigation practices to boost food production.
Leading agricultural and irrigation companies and government representatives from Israel will tour the country next month to explore areas of collaboration with Kenyan stakeholders.
The forum will also look into the possibility of recycling and desalination of water in the country.
Mr Vilan said more than 13 companies specialising in irrigation and agriculture will accompany Israel's minister of Agriculture and Rural Development who will visit Kenya to interact with both Government and private sector on how to improve food production through irrigation in the country.
He said the forum will be an opportunity for Kenyans to learn from their Israeli counterparts on how the country has managed to be a net exporter of food while it is in one of the regions with harsh climatic conditions in the world.
"Kenya has a lot to gain from Israel in many fields but mainly in agriculture and water technologies. The current problem facing Kenya is food shortage and the meeting will be an opportunity for Kenya to understand how irrigation has transformed Israel," said the envoy.
Israel is already partnering with the Ministry of Water and Irrigation in developing the one-million-acre Galana-Kulalu irrigation project.
The Galana-Kulalu initiative is a Jubilee government flagship project that seeks to have 500,000 acres of land under maize production, 200,000 acres under sugar-cane farming, 150,000 acres for beef and game animals, 50,000 acres under horticulture, 50,000 acres for dairy farming and the remaining 50,000 acres to grow fruits.
Gilad Milo from Balton CP, one of the companies which will be participating during the conference in Nairobi, said it was time for Kenya to desalinate water from Indian Ocean for agricultural use.
"Kenya has the potential to be a net exporter of food in Africa if it makes use of its water," he said.
Mr Milo said Israel had managed to purify water for both domestic use and irrigation.
The idea seems to have been bought by Water and Irrigation Cabinet Secretary Eugene Wamalwa who, upon returning from a visit last week to Israel, said it was time to desalinate Indian Ocean waters to break the water deficit in Mombasa.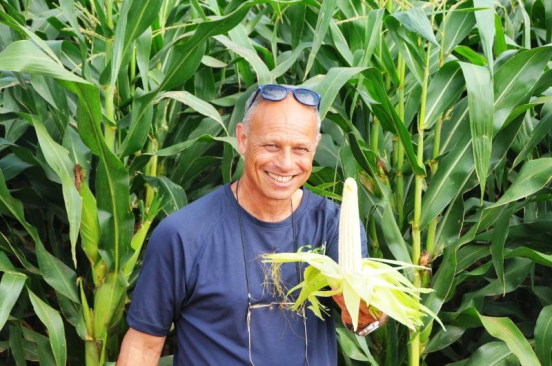 "Mombasa requires 150,000 cubic metres of water per day but we are only able to produce 50,000. We have realised that traditional technology cannot bridge this gap and, to fill it, we are exploring if we can desalinate the water from the sea to turn Kenya from a water-scarce country to a surplus country," Mr Wamalwa said.