MP wants Kenyans allowed to access State information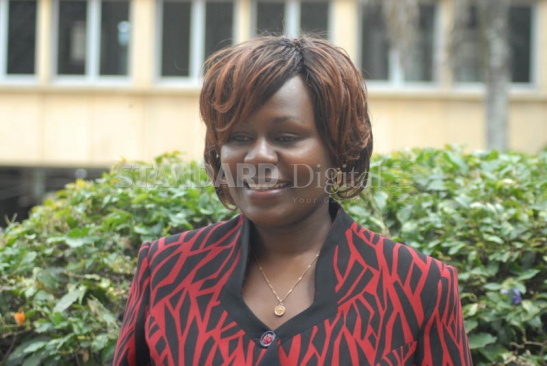 Kenyans may soon be able to access public information more easily if a bill sponsored by Nyeri County Woman Representative Priscilla Nyokabi is enacted.
Access to Information Bill, 2015, seeks to give effect to Article 35 of the Constitution, which empowers the Commission on Administrative Justice to facilitate access to public information held by State and private agencies.
Article 35 states: "Every citizen has the right to access: (a) information held by the State; and (b) information held by another person and required for the exercise or protection of any right or fundamental freedom."
The bill proposes proactive disclosure of public interest information and protection against disclosure of information concerning national security.
It comes close to five years since Kenya promulgated its new Constitution and creates a framework to facilitate access to information held by public and private bodies.
Public bodies will be required to provide information to the public regarding the powers and duties of its officers and employees, salary scale of officers by grade and decision making processes.
Improve transparency
The bill further recommends that the information held by the State should be available for inspection free of charge and on the internet in cases where the materials held are in electronic format.
It seeks to supplement efforts under the Kenya Open Data Initiative, which sought to improve transparency in government.
But the public will not be allowed to access all information if the bill is enacted into law.
Information that undermines national security, information involving unwarranted invasion of privacy, information likely to impede due process or endanger the safety of any person can be withheld from public.
The bill also proposes that the Chief Executive Officer of a public entity be the information access officer. He will however be allowed to delegate the power to any officer in the public institution.
Public officers found to have deliberately blocked, erased, destroyed or concealed access to information held by public entity are liable to a jail term not exceeding two years or a Sh500,000 fine.
A study by International Budget Partnership-Kenya found that majority of county governments did not provide information on budget formulation, hindering public participation.
Although a number of laws provide for disclosure of public information, the presence of Official Secrets Act in the law impedes access of public information.
If the bill is enacted, Kenya will join countries such as South Africa and Uganda which have vibrant access to Public Information laws.