Justice Aaron Ringera appointed to EAC court
COUNTIES
By PSCU | May 1st 2014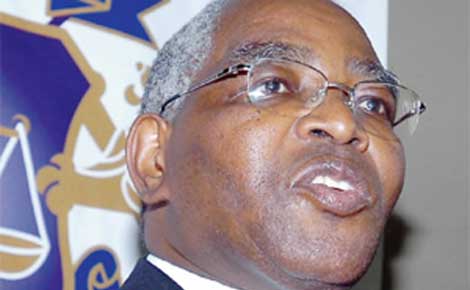 By PSCU
Justice Aaron Ringera is among three judges who were Wednesday appointed to the East African Court of Justice (EACJ).
The East African Community (EAC) Heads of States in its 12th Extra-Ordinary Summit in Arusha appointed Justice Ringera and Edward Rutakangwa to the Appellate Division of the court and Fakih Jundu to the First Instance Division.
Rutakangwa and Jundu are both Tanzanians.
Justice Ringera, who was the head of the Kenya Anti-Corruption Commission (KACC), now the Ethics and Anti-Corruption Commission (EACC), replaces Justice Philip Tunoi who is retiring from the East African court.
The appointments were made as the EACJ became the first court in the region to turn paperless.
President Uhuru Kenyatta who chairs the EAC Heads of States Summit led other leaders in launching the court's paperless system that would reduce the cost of litigation.
The new system comes with a new website that includes a digital case management system.
Judges at the EACJ will no longer be burdened with the hassle of taking handwritten notes and would depend on modern court recording technology that includes speech to text services.
Lawyers will no longer have to travel to Arusha from other parts of EAC to file cases.