High court nullifies Waititu's appointment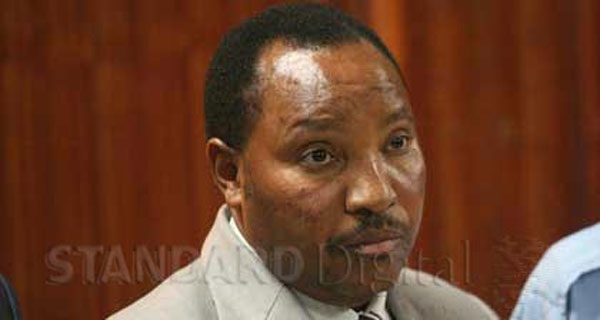 Ferdinand Waititu. (Photo:File/Standard)
NAIROBI, KENYA: High court judge Mumbi Ngugi has nullified the gazette notice on the appointment of Ferdinand Waititu as the chairman of Athi water services board.
Judge Mumbi stated that Judy Wakhungu the cabinet Secretary for Environment, Water and Natural Resources was under duty to see into suitability of anyone before making any appointment, and that due principle of governance by state officers was not followed.
Waititu was appointed by the Cabinet Secretary Judy Wakhungu on January 10 as Chairman of Athi Water Services for a period of three years. But court through Justice Ngugi issued orders mid January stopping Waititu from taking office after a case questioning his integrity was lodged by a businessman Benson Riitho.
Riitho told the court that Waititu is unfit to hold office because he had allegedly been involved in fraudulent land transactions.
The businessman also accused Waititu of committing hate speech against members of the Masaai Community living in Kayole area in Nairobi County.