Iteere delays appearance at Waiganjo probe
COUNTIES
By - | January 24th 2013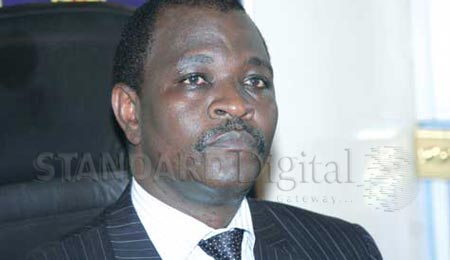 Immediate former commissioner of police Matthew Iteere. (Photo:File/Standard)
By Digital Reporter
Nairobi, Kenya: Former police boss Mathew Iteere has postponed his appearance at an inquiry into Impostor PPO Joshua Waiganjo saga.
Iteere who was to appear before the team on Thursday, following his alleged connections with Waiganjo said he would appear on Friday.
The team probing Waiganjo's conduct was earlier this week told that the police impostor allegedly gifted two senior officers, former Police Commissioner Mathew Iteere and suspended Rift Valley Provincial Police Officer John M'mbijiwe a Toyota Landcruiser each.
Senior police officers from the Rift valley province where questioned over Waiganjo's activities after President Kibaki and Prime Minister Raila Odinga ordered thorough investigation into the matter.
Former Rift Valley PPO John M'Mbijjiwe who was suspended over the scandal had claimed that immediate former Commissioner of Police Mathew Iteere had appointed Waiganjo, an allegation that he (Iteere) denied.