This is how Uhuru's strategy could be muddled up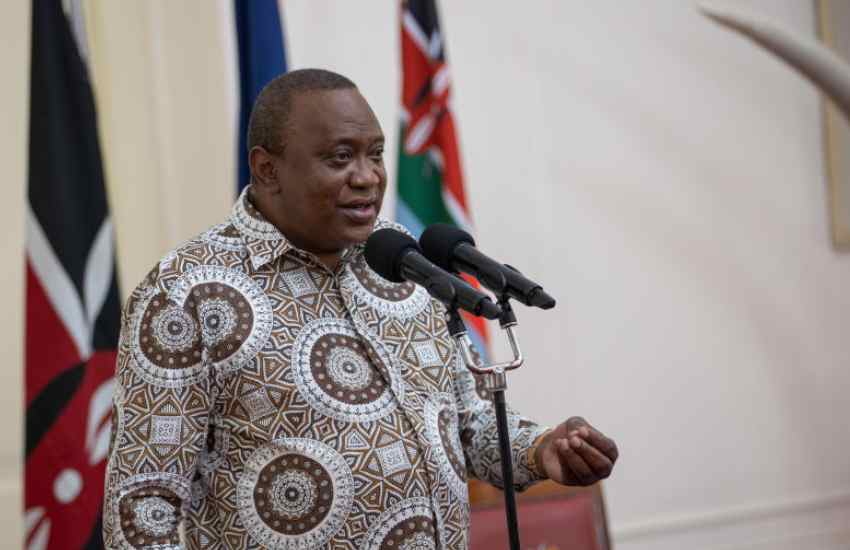 Asbel Kiprop, the disgraced 1500m Olympic gold medalist and three-time World Athletics Champion, loved to leave it to the last of the 3.75 laps before dashing off at lightning speed to the finish line. As the race started, he would fall behind - not so far off, but not in the leading pack. His pace at times looking feeble, out of place, worrisome. Perhaps he was studying his competitors and organising his thoughts.
Though it worked, many wondered about its wisdom. "I reserve my energy for the last kick," he once told a curious reporter. But he soon realised that the final kick couldn't fire him forward. He faded away from the frontline and was often left gasping for air. Then followed accusations of doping and Asbel became 'has-been'.
President Uhuru Kenyatta finds himself in the same space. Fairly speaking, his last term 2017-2022 will prove phenomenal by all means. We have seen a more resolute leader emerge. Decisive and focused than in the first where his sleek PR machine rained a blizzard of razzmatazz that reeked of more style than substance. But then with each day consigning him to a lame-duck status, he could soon realise that he waited too long, too late.
For the last nearly four years, he has managed to dodge the lame-duck status associated with second-term presidents by effectively deploying the apparatus of state-craft, the so-called Deep State, and well-sourced paid political strategists replaying possible scenarios in his succession matrix and pushing aside any challenge. But that, like Asbel's last-lap kick, is fraught with many risks. It is self-deluding and assumes all factors will remain constant.
Meanwhile, bureaucrats have positioned themselves on the corridors of power - and on the gravy train - to influence what the president can hear (and see) and therefore determine the decisions and actions to be taken as the clock ticks away.
And so by default, the good news of President Kenyatta's administration is getting lost in the din of petty, often acrimonious succession politics. Either the president and his handlers don't realise that time is running out and without a clear succession plan — meaning there is no clear indicator on the direction of policy and strategy - things are bound to get heady.
Forget the awkward question of whether a country should be subjected to the debilitating effects of a dysfunctional relationship between a president and his subordinate. It doesn't help that there is (justifiably) a little or no sense of accomplishment.
That means anything the president says or does will be stretched, turned around, and often, a negative construction put on it. The BBI is suffering such a fate. The intended strategy was good — it sought to cure the politics of exclusion. The unintended strategy is that it has alienated those who couldn't swim along including his deputy William Ruto.
Take a quick survey and help us improve our website!
Take a survey
The grumblings in the past weeks is threatening to muddle his succession matrix and amplify the reality of a lame status which will manifest in the president's inability to design his and the country's destiny.
So what to do? The president needs to act fast and stop things from descending into chaos. In politics, chaos leads to failure. Secondly and most importantly, he needs to communicate his intentions clearly and better and demonstrate that he is in charge. Rather than acquiesce to those selling fear, he needs to sell hope, inspire the people and offer assurance.
- Mr Kipkemboi is Partnerships and Special Projects Editor, Standard Group