Students copying bad manners from leaders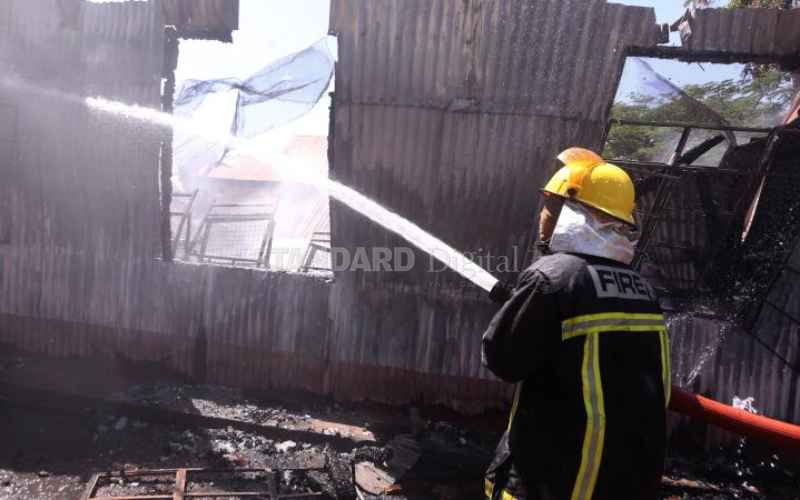 The number of schools torched by students in the recent past is unacceptably high. Since the January 2021 reopening, tens of schools have either experienced strikes or arson. It is as if students longed for the reopening to continue with their unchecked behaviour.
Before considering possible solutions, let us ask why high students are so obsessed with burning schools or finding answers to their concerns through strikes. There isn't just one reason children are burning schools.
First, children learn from adults. We have all shades of adults: Responsible, irresponsible; highly educated, less educated; rich, poor and so on. Then we have leaders the children hear about from the media. Those who watch TV and follow news on social media, get impressed by some leaders more than others. Thus, the way parents and leaders behave in public speaks volumes to children.
Many politicians who command a lot of media presence seem completely unaware that how they resolve their conflicts has a great impact on how children solve their own conflicts. Presidential election outcomes, for instance, have lasting impressions on how children think contestations should be solved.
Since 2007, in spite of several calls that the country holds an authentic national reconciliation process, our leaders have soldiered on, election after election, solving differences through manipulation, deception and power to unreasonably vanquish competitors.
Well, this is exactly what children have learnt. Somehow, it has sunk into their heads that the best way to solve conflicts is to push back school management because that is what they see happening at the national level. On their part, school managements are nervously on the defensive.
Second, we have very little trust left for our institutions. Citizens do not trust government systems to deliver. People must bribe to get services or simply look for alternatives elsewhere if and when possible. In the same way, children see school authorities as some form of an adamant regime that needs to be pressed to offer solutions.
Given their high energy levels, they quickly resort to force their cases on authorities through rioting or burning down schools. Given that the students are underage (below 18) they probably have no idea their behaviour will haunt them for the rest of their lives. In countries where systems work, children grow up knowing that grievances are resolved by systems, not through attacks.
Take a quick survey and help us improve our website!
Take a survey
Third, personal attacks between competing leaders. When, during campaigns leaders refer to each other as "conman, witch, coward, mlevi, confused or cursed", what should we expect children to internalise? They will see a conman in their headteacher, a witch in a class teacher, a mlevi in science teacher, a confused sports teacher and a cursed deputy head. Decorum and decency in the way public discourse is conducted will positively impact the way children perceive their leaders.
Fourth, we conducted a study under Jesuit Hakimani Centre on value-based learning two years ago. The study showed that 89 per cent of parents recognise there is a gap in imparting values to children but are constrained to fill the gap by many social factors, including pressing work obligations.
Common understanding
Over 90 per cent expressed the need to get more time to be with their children. Everything sounded so right until Covid-19 came around. Parents were fed up staying with their children. The number of kids who ended up pregnant is mind-boggling. What a contradiction!
Yes, the main problem is not the amount of time parents spend with their children. It is the kind of social value systems that we have embraced as families, communities and country. Child care is not paramount anymore. We have unconsciously generated other values that parents, guardians and instructors are busy pursuing.
Parents and teachers have to work together to create common understanding and language in reinforcing each other's positions on values. Children will significantly gain confidence in their parents and teachers if they see and hear a common understanding between them on what it means to grow oneself as sociable, caring, respectful, supporting and loving.
Hard as it may sound, the long-term solution to strikes lies in our local, county and national leaders behaving well. Headteachers, teachers on duty and class prefects can only do so much. Positive national values must flow down to families in order to build the future of children.
-Dr Mokua is the Executive Director of Loyola Centre for Media and Communication