Ensure energy access for those left behind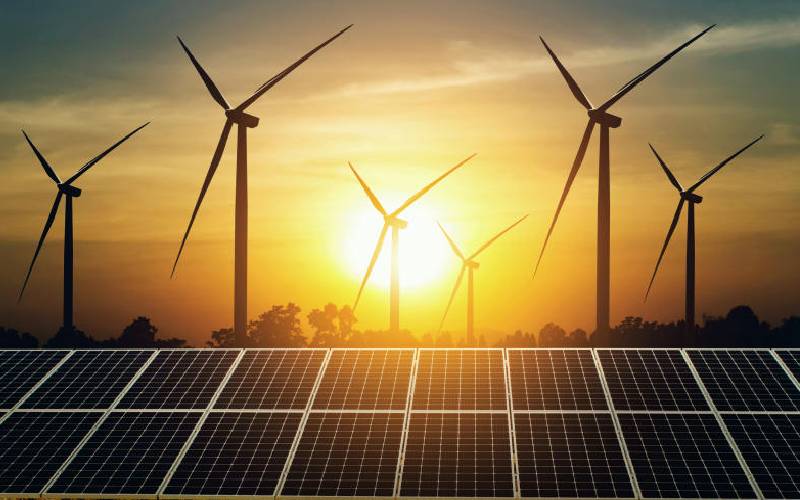 The Frontier Counties Development Council (FCDC) is a regional economic bloc composed of the County Governments of Lamu, Tana River, Garissa, Wajir, Mandera, Marsabit, Isiolo, Turkana, Samburu and West Pokot brought together by need to enhance socio-economic development and peaceful co-existence.
Over the past two years, Kenya has been celebrating important progress in efforts to realise Universal Energy Access by the government's 2022 target, well before the Global 2030 SDG target. However, while the national electrification rate has risen from 23 per cent in 2009, to over 70 per cent, much of this has been along the central corridor –Mombasa – Nairobi- Lake Victoria, leaving out much of the North and North Eastern communities.
Across the frontier counties, it is disheartening to see limited progress. According to the 2019 census, the average access rate across FCDC counties is 21.92 per cent, with West Pokot and Turkana registering a dismal 11.8 per cent and 8.6 per cent respectively. This means nearly 80 per cent of households in our communities cannot access electricity from the national grid.
However, we have seen commendable efforts worth pointing out. In 2018, Kenya adopted a national electrification strategy that especially recognised this disparity.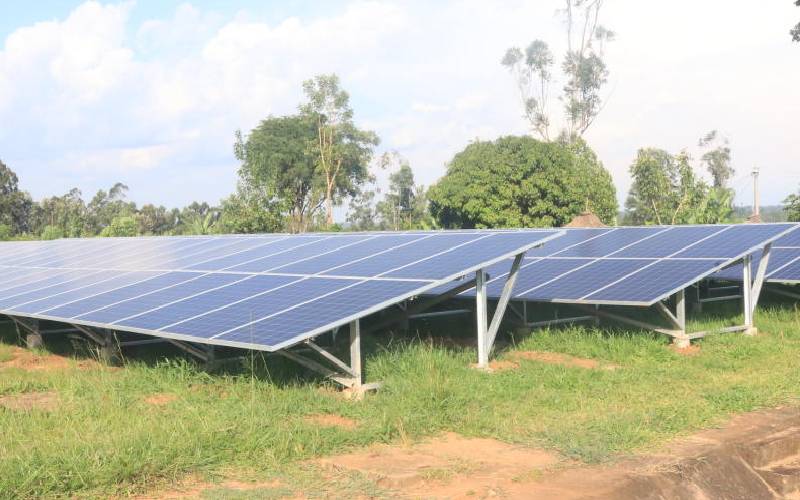 The World Bank financed Kenya Off-Grid Solar Access Project (KOSAP). A core component of this strategy seeks to address this gap and targeted to provide three million households in North East and Northern Kenya with electricity by providing incentives to lower costs and improve affordability. The investment through the Ministry of Energy, provided an important symbol of the government's commitment.
Despite these investments, it remains apparent today that government can be its own worst enemy. 2020 has been a challenging year for all, particularly in light of the economic impact brought by the Covid-19 pandemic.
This April, the government sought to provide fiscal support through lowering of various taxes and other measures, but less than a month later introduced new taxes on renewable energy and solar products that are heavily relied on by rural communities, resulting in reported price increases of between 15-40 per cent on products such as clean cookstoves and solar home systems. And now, the government has indicated that all the economic support put in place this April will be withdrawn on December 31st.
Listening to the National Treasury and proponents of these fiscal policy measures in Parliament, a central principle being pushed forward is that government relies on public revenue through taxation to provide services for her citizens.
However, when the push to increase revenue undermines the realisation of a government target, the delivery of core programmes or access to critical services, it is time to go back to the drawing board.
Across the 10 FCDC members and the broader 14 counties participating in KOSAP that low access to the grid, there is broad recognition that we need to move our households way from the traditional alternative source of lighting energy in rural and remote areas which are paraffin and wood relied on by 23.7 per cent and 4.3 per cent of the households respectively. It is worth noting that while the average monthly expenditure on energy access for a rural household can be about Sh1,500 per month, this is well beyond the ability of many households.
Many of the justifications for the historical exemptions for products primarily serving rural off-grid communities including – support of key policy targets of universal energy access; investing in historically marginalised communities; correcting under-investment; stimulating economic activity in rural communities, job and employment creation– remain equally important today.
The changes adopted in the Finance Bill, 2020 undermined existing efforts to change the energy access picture for households and communities across much of North and North Eastern Kenya.
It undid efforts to reduce reliance on public expenditure by leveraging the private sector to deliver some of these services and made it more expensive for households to seek their own alternatives. It is my hope that as we look towards the next finance bill, we can take cognizance of when efforts to raise public revenues undermine public interest.
-Mr Guleid is the CEO, Frontier Counties Development Council. [email protected]