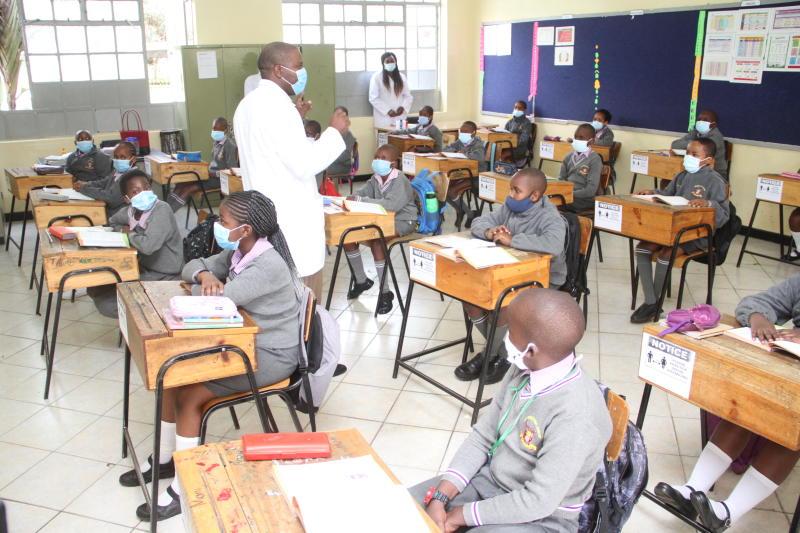 Developing countries in Africa and other parts of the world have for long experienced widespread abuse of human rights. In Kenya, the 1961 Lancaster House Constitution was mutilated to suit vested interests. This act manifested later in undemocratic aberrations such as centralisation of power, lack of public participation, gagging of the press, single-party dictatorship and flagrant abuse of human rights such as indiscriminate detention without trial, and incarceration of government critics.
Consequently, state institutions, particularly those charged with accountability and justice such as the legislature, judiciary and law enforcement agencies were rendered ineffective. Ultimately, this resulted in unbridled corruption and impunity. There were also negative cultural practices that favoured patriarchal hegemony and disadvantaged women and children. These discriminatory practices ranged from the innocuous exclusion of women from feeding on the juicier parts of animal anatomies (such as a rooster's imondo ya papa-dad's morsel), to the more serious disenfranchisement which virtually consigned them to life-long second-class citizenship. All these were occasioned by a populace ignorant of its civic rights and responsibilities.
Despite its regional power status, Kenya has been unable to sufficiently marshal its enormous human and material resources to achieve lasting political stability, economic growth and sustainable development. Since independence, the country has witnessed an extensive, disturbing and systematic history of politically motivated killings and assassinations. The past three regimes presided over shocking and sometimes brutally effective inhumane laws, harassment, imprisonment, torture and other forms of oppression meant to terrorise, silence or otherwise neutralise those with dissenting views to the establishment.
Sadly, while such state-perpetrated atrocities have been committed against citizens, there has never been any form of official acknowledgment or apology. For a long, Kenya has been ruled by administrations which have barely any respect for human rights, the rule of law, social justice, transparency, accountability and other trends of democracy. For these reasons, the first three Kenyan presidents presided over numerous extra-judicial killings executed as the police and intelligence service attempted to get rid of non-state sanctioned gangs.
Read More
It is against this background that in 2008, the Truth, Justice and Reconciliation Commission (TJRC) was established to expose the colonial menaces of land grabbing, massacres; the immediate post-independent frames of assassinations as well as the late independence state killings, ethnic clashes and economic scandals. But this turned out to be a mirage: Nothing tangible was accomplished. Yet, so far, many nations throughout the world have come to terms with their pasts; Europe with its colonial history, America its dark past of slavery, South Africa with its savage apartheid and Germany with the scars left from two totalitarian regimes. Within this evolving process of dealing with the past, the issue of compensating victims has often been at the forefront of the public discourse.
Kenyans too, are increasingly becoming anxious to know 'what happened and why', 'who did what to whom', and what constituted injustice, and why. This means by laying bare a report on historical injustices, TJRC would herald a new dispensation in Kenyan history. Kenyans will not only know what constitutes the truth in Kenya's dark history but also demand that such truth(s) be addressed through collective apology, compensation, reconciliation and/or repairing past injustices. This would further provide an opportunity to address broader social problems by setting out a factual record and making policy recommendations in a way that seeks to educate the public on such pertinent issues.
In April 2010, Kenya launched its new Constitution that included a Bill of rights touted as one of the most comprehensive and unique in the world, covering basic, social-political and economic rights. In a nutshell, it talks of the 'the right to life' that every person has the right to life that must be safeguarded by the government of Kenya. That a person shall not be deprived off life i.e. killed, murdered, or executed either by state or non-state actors unless it is under the provision of the constitution.
It also touches on the right to equality and freedom from discrimination, stating that every person is equal before the law and shall enjoy equal protection by the law. All persons have the right to full enjoyment of essential rights and fundamental freedoms including the right to equal political, economic, social and cultural opportunities. In this case, the state and non-state actors are prohibited from discriminating on the basis of race, sex, pregnancy, marital status, health status, ethnic or social origin, colour, age, disability, religion, conscience, belief, culture, dress, language or birth.
Further the constitution provides the right to freedom and security which includes the right not to be detained without trial by state actors unless in the case of an emergency. Corporal punishment, cruel, humiliating and degrading treatment for example are all prohibited. Thus the constitution guarantees freedom of conscience, religion, belief thought and opinion. The freedom to worship alone or as a group is also recognised including having a day of worship. Discrimination on the basis of religion is also prohibited including barring people access to facilities, institutions or employment. The law also prohibits forcing a person to act, or engage in any act contrary to his/her beliefs. That said, the 2010 constitution had plenty more human rights than the Kenyan constitution guarantees.
Taking cognisance of the fact that universities are fountains of knowledge, they are best suited as avenues for valued transformation of society. There was, therefore, need to review the university curriculum to integrate values and principles of human rights in tandem with the Kenyan Constitution. Accordingly, a group of vibrant scholars at Laikipia University helped the institution to launch a course of its own kind in Africa, which involved embedding human rights as a core course for all students in all disciplines.
Today, Laikipia University is the only university in Kenya and the world that offers human rights as a core course to all its First Year students. So far, more than 10,000 students have completed the course. Other universities such as the universities of Pretoria, Cape Town and Nairobi have all made great strides in human rights education though not to this magnitude. Laikipia University holds that students who receive high quality education, bolstered by a human rights course, are more likely to become responsible citizens motivated to uphold fairness and justice in their daily lives and vocations. Through this course, therefore, the university endeavours to nurture graduates sensitive to the rights and liberties of all people.
In fact, all the economic and social and political crimes committed daily in this country would be minimised if only the youth were introduced to basic fundamentals of human rights education before they get into the job market because human rights are part of everyday life and universities have a responsibility to enable the youth make sense of the world around them.
Knowing about rights and responsibilities, understanding what they are, and learning how people have struggled to attain and and sustained are important elements in the preparation of all young people for life in a democratic and pluralistic society. Youth of all ages express concerns or outrage at events or situations which they see as unjust in their own lives and the wider world.
Dr Chacha and Dr Wahome teach at Laikipia University