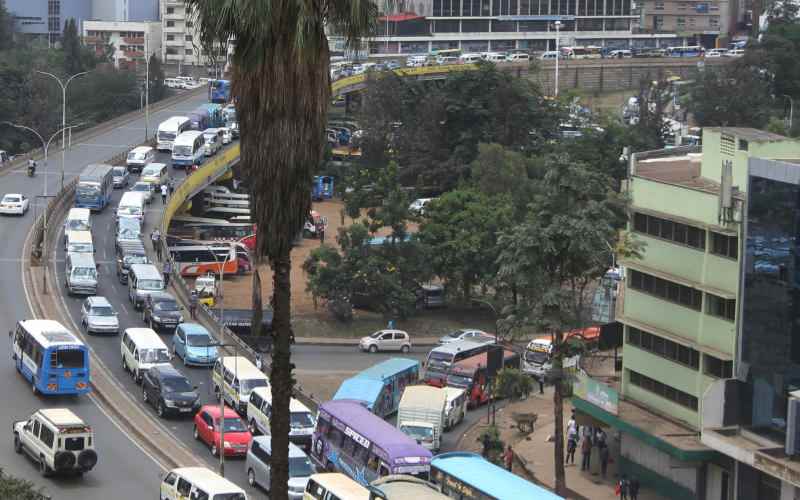 Kenya is currently going through stormy waters. Our ship is being buffeted by winds from all corners. Covid-19 has haemorrhaged hundreds of thousands of jobs, which has in turn depressed the economy. Schools have been shut for most of the year. Our hospitals continue to strain under the weight of understaffing, low wages for medical practitioners and inadequate medical equipment.
Political headwinds continue to gather ominously with some politicians spewing venom instead of solutions.
All these national problems demand practical solutions, not just more talk about the problems.
There can be no treatment without a prescription and no prescription without a diagnosis. In this regard, diagnosis, which refers to clear identification of a problem, is the first major step towards solving that problem. Covid-19 is the big problem that we must all solve at health, social and economic levels.
Covid-19 continues to afflict the nation. Doctors are dying in the line of duty.
Read More
Politicians too are losing their lives to this little virus with big consequences. Ordinary Kenyans are, of course, not spared. While Covid-19's impact on our nation is now clear, we need to fight it with the precision of a surgeon's scalpel, not a political axe.
On January 4th 2021, the gates of our schools will swing open and our children will flood back to school. If we face that reopening with a surgeon's scalpel, we will ensure schools that don't have sufficient basic amenities like desks are accorded more spotlight and funds. That way, the nearly 8.5 million primary school pupils in Kenya will all return to schools where their safety and health is guaranteed. This is what we need to be talking about.
A National Economic Survey report by the Central Bank of Kenya (CBK) revealed that SMEs constitute a staggering 98 per cent of all business in Kenya. Further to this, they create 30 per cent of the jobs in the country and contribute to 3 per cent of the GDP.
Despite this pivotal role they play in our society, SMEs have been hard hit by the Covid-19 pandemic.
Think of that corner butchery in your neighbourhood whose revenues have fallen to less than half of their pre-Covid revenue. Due to such compressed income, the butchery owner is buying far less commodities and services, which is further denting the economy.
We cannot talk of a post-Covid recovery without addressing the plight of that neighbourhood butcher and the thousands other SMEs in the country.
We can address their plight either through a politician's axe or a surgeon's scalpel.
A politician's axe refers to self-serving political rhetoric that generalises problems and glosses over their solutions. On the other hand, a surgeon's scalpel demands that we zero on specific problems, then find their solutions through a meticulous, customized fashion.
We must resist the temptation of being crybabies, who howl about a problem without articulating the solution of that problem. One of the problems that have been unearthed in recent months is that our healthcare still has a long way to go.
The National Hospital Insurance Fund (NHIF), which is Kenya's main health insurer, only covers 16 per cent of Kenyans. The more than 30 private health insurers cover a measly one per cent of Kenyans. This means that four out of five Kenyans are not insured.
In essence, they are standing on the cliff's edge, one diagnosis or one accident away from a freefall into an abyss bereft of guaranteed healthcare.
One of the biggest takeaways of the Covid-19 pandemic should be that healthcare is a human right that should be accessed by every single Kenyan.
God forbid that the coronavirus mutates into a version more lethal in Africa's warmer climate. Our hospitals would be unable to handle the ensuing flood of sick Kenyans.
We cannot accept the sorry state of our healthcare as normal. It is not.
A few weeks after the coronavirus inundated Wuhan, the Chinese government constructed two brand new hospitals in less than ten days.
We may not have the capacity and resources to pull of such a fete, but what stops us from doubling the number of hospitals in the country within the next few years? What stops us from tripling the medical equipment in the existing ones?
We have pressing national problems that are a matter of life and death. Downplaying or ignoring these problems is brutalising the wellbeing of 47 million Kenyans. We must tackle these problems with a surgeon's scalpel that will pinpoint and uproot them. Let us think green and act green!
--The writer is founder of Green Africa Foundation. www.isaackalua.co.ke