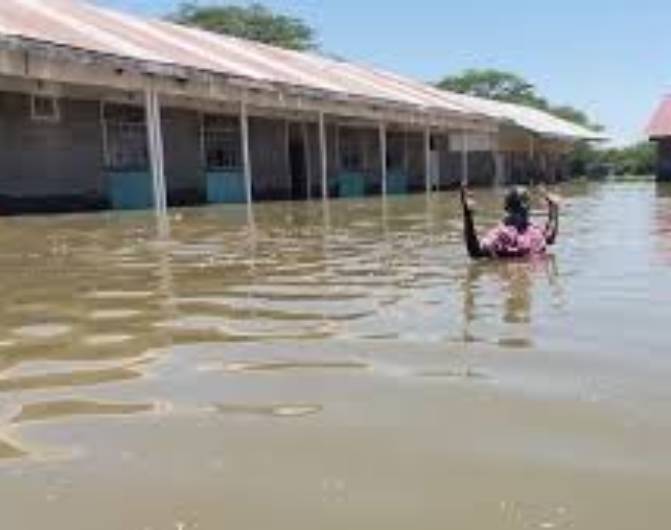 On November 5, the US officially left the Paris Climate Agreement. That and that was exactly three years after former President Donald Trump announced he would leave the international climate change forum – an agreement which 195 signatories set voluntary limits on greenhouse gas emissions.
That meant the superpower was ditching an agreement that would expose it to the adverse effects of the global monster.
It was a monumental and controversial decision for Trump's Administration to turn its back on a global effort to combat climate change. Bold but wrong, the decision left many unhappy, including me.
But how long was the controversial decision going to last?
The question that was well-answered on that very day the announcement went up when the President-elect Joe Biden did a short but loaded tweet saying "Today, the Trump Administration officially left the Paris Climate Agreement…. and in exactly 77 days, a Biden Administration will rejoin it."
Read More
We all retweeted and prayed for the leadership in the top nations to strategically to join the millions globally from many nations supporting the Paris agreement.
Biden's statement was well-received and it restored the hopes of many who adore and push for climate change agenda globally.
Fast forward, the US had a gruelling election where Biden floored Trump in a tight and historic election that saw over 145 million people cast their vote to elect their president – a process that left Trump bruised, fuming and itching for legal action and a push for a vote recount.
Well, in every contest, there must be a winner and a loser but a win for Biden was a win for decency, science, love and compassion. He is on record as saying: "Climate change is the number one issue facing humanity."
In a victory speech on Saturday, Biden identified climate change as one of his top priorities as a president saying: "Americans must marshal the forces of science in the battle to save our planet."
If his previous word on rejoining the Paris Climate Agreement was perceived as a mere political gambit to appease the world and close allies on matters climate change, then his first victory speech was a sure confirmation that Biden holds climate matters close to his heart and he wasn't politicking when he stated his Administration would be fully part of the global climate change train.
The world was watching and perhaps praying for a Biden win because, with that, a common agenda on climate change would be pushed with much ease.
Soon congratulatory words with climate change tag started to trickle in from all over the world just after the major US media houses called the results in battleground states and projected that Biden had won the race.
Huge support for Biden on Climate change agenda.
First was the UK Prime Minister Boris Johnson who said: "Congratulations to Joe Biden…. The US is our most important ally and l look forward to working closely together on our shared priorities from climate change to trade and security."
In Fiji, a country which is almost drowning under rising seas, Prime Minister Frank Bainimarama tweeted: "Congratulations Joe Biden. Together, we have a planet to save from a Climate Emergency and a global economy to build back better from Covid–19. Now, more than ever, we need the USA at the helm of these multilateral efforts (and back in the Paris Agreement — ASAP!).
And they kept pouring in with Swedish Prime Minister Stefan Löfven saying he was ready to lead a green transition - "My warmest congratulations to Joe Biden…. Looking forward to strengthening excellent US-Swedish relations... Together, we can lead a green transition creating jobs for the future."
Greece President Katerina Sakellaropoulou welcomed the US again to the Paris Agreement on climate change.
In his plan for a clean energy revolution and environmental justice, Biden promised to rally the rest of the world to meet the threat of climate change by clearly pointing out that climate change was a global challenge that required decisive action from every country around the world – indeed, the words pouring in from heads of States show Biden has huge support globally to achieve this plan.
As if not to promise fiction but rather a science, Biden proposed a historic investment in clean energy.
He plans to make a federal investment of $1.7 trillion over the next ten years, leveraging the additional private sector and state and local investments to total to more than $5 trillion.
Biden has the vision experience and leadership to support the protection of the Earth and make it a better place for his people.
There is a stark difference between Biden and Trump on climate change fronts.
For instance, while Trump supported unobstructed growth of the fossil fuel industry, Biden favours ending fossil fuel subsidies.
Trump Administration rolled back Obama–era rules to halt methane leaks and supported unrestricted fracking.
Biden says he wouldn't ban fracking but would ban new offshore drilling and new permits on public lands – and this is clearly outlined his climate change plans.
Further, Biden's plan also put the US on a path to zero carbon pollution from the electricity sector by 2035 and it is estimated that by 2050, there will be net-zero emissions.
Africa shouldn't be left behind in this worthy push for a better environment. As per available statistics, more than 11 million people are facing crisis or emergency levels of food insecurity in several southern Africa countries due to deepening drought and climate crisis.
Africa faces great collateral damage, posing risks to its economies, infrastructural investments, water and food systems, public health, agriculture and livelihoods threatening to undo the development steps gains thus slipping back into extreme poverty.
To reduce environmental degradation and factors that contribute to displacement and migration in Africa which has a record of 86 million internal climate migrants, the agenda on climate changed must be pushed with undivided efforts.
It's a good thing most of the African countries are part of Paris Climate Agreements and as such, a push for a better Africa should be the main goal because, with combined efforts towards a common course, it will be a win for the whole world.
The world must unite on climate change to save the environment. No amount of politics or self-interest will work it out but a collective effort towards the goal of saving the world – and Joe Biden should champion the agenda since he has it at heart.
We extend our congratulations to Biden and Vice President-elect Kamala Harris for winning the just concluded elections.
We look forward to more action and expect that beyond 2021, many more will join hands with the rest of the world to continue to protect conserve and involve the youth in programs, so that future generations see the impact and success of making our earth a better place.
-The writer is a Brand Africa Trustee and conservationist
@DiazChrisAfrica