Do more to help those living with sickle cell illness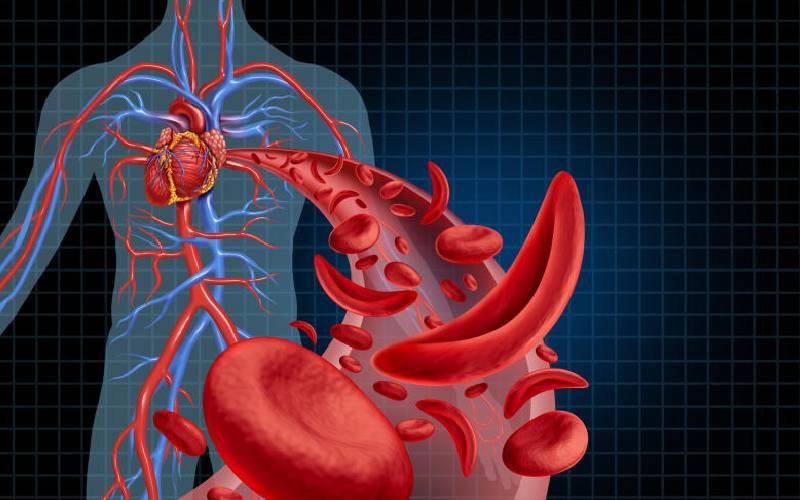 In a beautiful poem penned by sickle cell warrior Silas Kiprono, he begins 'We are strong, we are beautiful, we are life fused with hope that conquers pain'.
In Africa, 240,000 children are born with Sickle Cell Disease (SCD) annually. In Kenya, an estimated 6,000 children are born with SCD every year. Painfully, most children born with SCD are not diagnosed, fail to reach age 5, suffer frequent illness and have a shorter lifespan. But what is sickle cell disease? SCD is an inherited disease which affects red blood cells. In SCD, specific triggers provoke the red blood cells to change shape from the normal round shape to the abnormal sickle-shaped or C-shape, a process called sickling. Known triggers for sickling include dehydration, infection, stress and cold weather.
Sickled red blood cells are rapidly broken down by the body, depleting the red cells and resulting in anemia and yellowing of eyes from break down pigments. Also, the sickled cells do not flow smoothly and therefore block blood vessels. This blockage deprives tissues of oxygen for which the body sends out pain as its distress signal. Distress signals are the basis for the sickle cell crisis. SCD crisis is episodic short-duration illnesses lasting less than 2 weeks. In between SCD crisis episodes, patients are well.
Children with SCD are born normally. Symptoms typically start after the age of 6 months when anemia and a big spleen may be noticed. The first crisis is often experienced in the first year of life presenting with pain and swollen fingers or toes. Subsequently these SCD crisis recur.
Children with SCD have low immunity and suffer recurrent infections which trigger a recurrent crisis. Some infections become chronic. Severe SCD complications including stroke, acute chest (pneumonia-like illness), and priapism represent SCD crisis. Vital organs such as the brain, heart, lungs and kidneys are damaged over a longer period and symptoms appear in late childhood or adulthood. A myriad of other symptoms can be attributed to SCD as complications mount. Disease severity though varies for each child.
Returning to pain, it is the signature mark of SCD. It can occur up to 12 times a year. The pain in bones can be excruciating and you would not wish it on your enemy. SCD diagnosis is unfortunately made after repeated pain crisis, hospitalisations or life-threatening complications such as stroke or acute chest. We do not have a universal newborn sickle cell screening program to identify SCD children at birth. Many children die without SCD diagnosis as SCD complications with fever mimic common childhood diseases.
Treatment of sickle cell can be categorised as; a) routine health maintenance eg vaccines and penicillin to prevent infections, Folic Acid to maintain blood counts, malaria prevention, balanced nutrition and extra hydration; b) SCD crisis episode treatment like fluids, pain killers including Morphine and sometimes blood transfusion; c) Hydroxyurea treatment and d) cure e.g. Bone Marrow Transplant or gene therapies.
In Kenya, parents struggle to access it due to cost, poor availability and lack of knowledge on its use and it's monitoring. Underappreciated is the painful social pain. Children with SCD frequently miss school, drop out early or fail to reach their desired life goals yet SCD should not prevent them. For the Red Ribbon September, in Kenya our priorities are the launching the national sickle cell guidelines and training health workers on them, promoting patient support groups and advocacy, improving access to hydroxyurea and bettering pain management that includes morphine and accessing efficient blood bank services.
-Dr Robert Kimutai is pediatric hematologist and oncologist at KEMRI ([email protected])
-Dr Veronica Manduku is deputy director of KEMRI Centre for Clinical Research ([email protected])