There is hope for tourism sector beyond Covid-19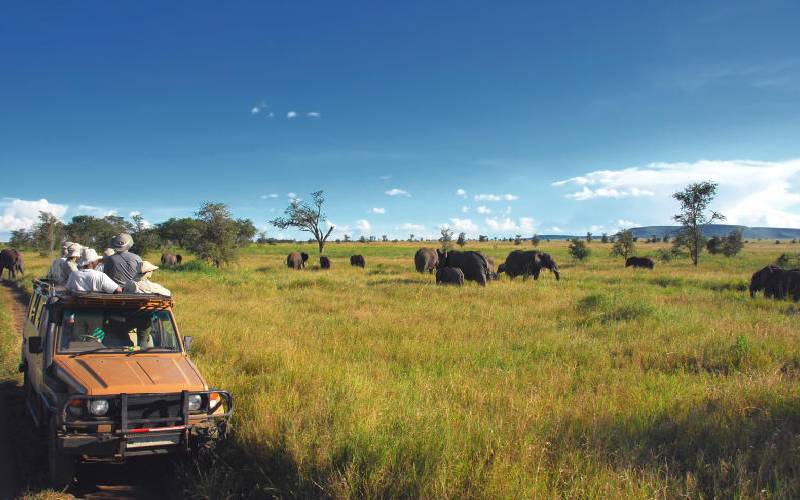 When you set out for a journey, nothing prepares you for the uncertainties that lie ahead. My recent trip to the Serengeti National Park in the middle of a global pandemic was one such time. I am pleased to write, however, that the Serengeti experience is as magical as ever.
Given the current situation, my family and I opted to drive from Nairobi, Kenya to Arusha, Tanzania. It was our first time on the route, and we were glad to not encounter any traffic on the usually busy highway – but we also quickly realised that this was the visible impact of the coronavirus pandemic on livelihoods and economies run along the highway. The onset of the pandemic caught everyone by surprise, and it's devastating impacts could not have been predicted. It was only after more than two months of lockdowns and strict restrictions that the financial and economic toll began to be felt across sectors and demographics.
As we all know, tourism is a powerful vehicle for economic growth and job creation all over the world. The sector is, directly and indirectly, responsible for 8.8 per cent of the world's jobs – 258 million. This figure should give a perspective of how dire the lack of tourism situation has been for safari and tour operators across Africa. The most apparent and urgent readjustment for key players in this sector is to realign their focus to draw in domestic and regional tourists. Many countries are still at the height of the pandemic and therefore international travel into Africa will take time to normalise.
There is a serious need for diversification of product and service offering for the various market audiences. We need to see how favourable price points can be developed for all economic segments – therefore enabling tourism to shift from a luxurious avenue to a leisure activity.
The domestic and regional market has been ignored for far too long to the detriment of the sector's financial margins, and of Africans' experience of their own continent. The challenge is upon us to make Africa attractive to its citizens, who more often than not choose to splurge their hard-earned money in other continents, when the beauty and heritage of Africa wait to be explored.
I am Ugandan but live in Kenya and I am glad that I made a solid commitment to travel to Tanzania to live and enjoy the once in a lifetime opportunity of witnessing the wonder that is the wildebeest migration in Serengeti. I can tell you the wildlife is thriving, but communities have lost their livelihoods and park services have lost revenue. The park management and authorities had to bank on their reserves and supplementary financial support from the government to stay afloat. On an annual basis, Serengeti National Park – the third largest park in Tanzania- receives approximately 500,000 tourists but since the onset of the global pandemic, the numbers have been critically low.
Government institutions, private sectors in the tourism industry, and donor organisations have rallied and repackaged their programmes to accommodate the impact of Covid-19 on conservation. Their cohesive response is a strong vote of confidence for Africa's wildlife and wild lands, not just for their potential to attract tourists, but also for the invaluable ecological benefits they offer.
My key takeaway from my interactions with the tour guide operators and park management authorities was the unbridled optimism they shared amid all the challenges they were facing. I am the bearer of good news - the tourism sector is resilient and soon it will recover to its former glory.
-The writer is Chief Executive Officer, African Wildlife Foundation