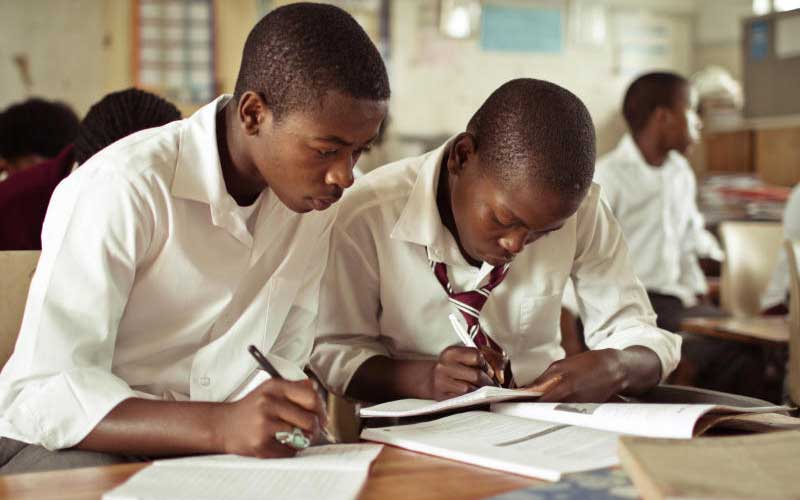 Corruption in education wrecks damage to our country just as theft of public funds. Many of us who send our children to private schools are well aware of the vice, and some are already moving them to public schools.
It is usual to overhear gossip that a parent paid a little extra for admission or that one bribed to have their child pass to the next class.
Graft has been part of us for years and it stands in the way of us achieving the elusive middle income status that President Uhuru Kenyatta has been championing for. It has weighed down the Vision 2030 economic empowerment plan – a situation that has been exuberated by the global Covid-19 health crisis.
For more than a year, the anti-corruption campaign has made breakthroughs with regards to how this country deals with graft and financial impropriety. Many recent events have indicated that President Uhuru Kenyatta is shaping his legacy on ridding the country off corruption.
Read More
Specifically, bringing unity and fairness to the government, as well as social cohesion and a significant reduction in our corruption levels, are some of the main things that will characterise his administration when historians research Uhuru's rule.
And in the educational sector, progress is being made to reduce how much corruption occurs. Using illicit means to get kids into school does not stop at the primary level. It continues well into the university level, with an uptick in forged degrees and foreign qualifications being observed in recent years.
The Kenya National Qualifications Authority (KNQA) has been documenting students using fake documents to get into top universities abroad, while at the same time verifying qualifications coming from foreign institutions.
KNQA Director General Dr Juma Mukhwana stated that they have joined an international network of educational institutions in order to ensure that only genuine qualifications cross our borders, whether coming in or going out.
With so many new technologies making it easy to forge documents, many people have taken advantage of this to lie about their credentials in an attempt to increase mobility. The easy route is never the one that pays off, and the KNQA is working on putting an end to this practice.
Around 30,000 foreign students, mostly hailing from elsewhere in Africa, attempt to study in Kenya each year. It is true that we can benefit from cross cultural exchanges and widening the talent pool. But each and every student that comes here should be independently verified.
The same goes for the bright Kenyans that we export to other countries. It is essential that their educational credentials are regulated and proven to be true. Those who work hard deserve for it to pay off. Additionally, those who do not but seek the same benefits as those who have worked hard deserve only one thing: punishment.
According to regulations developed in 2018, everyone seeking employment in Kenya with foreign qualifications should be assessed by the KNQA and issued a certificate of recognition or verification.
According to Dr Mukhwana, the agency is working round the clock to ensure best practices in this regard. They have partnered with the African Qualifications Verification Network (AQVN), an initiative of the African Union to support the mobility of students and workers on our continent.
These cross cultural exchanges are one of the best ways to increase understanding, improve economies, and forge great relationships with our closest allies. Kenya stands to benefit a great deal both from inviting foreigners to work and study on our soil, as well as sending young Kenyans off to gain knowledge in other countries.
This does not have to come at the expense of authenticity, and should not serve as a vessel for corruption to transpire.
Michael Cherambos comments on topical socio-political issues [email protected]