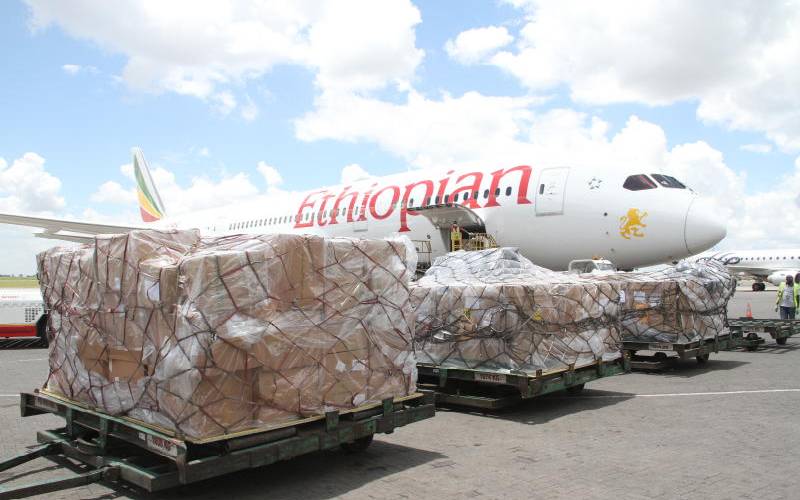 Chinese billionaire and philanthropist Jack Ma's Alibaba is the world's biggest online commerce company. Its main sites have hundreds of millions of users and host millions of merchants and businesses.
Ma, responding to Covid-19, has donated medical equipment to several countries to fight this scourge.
Kenya received Ma's donation with gratitude. President Uhuru Kenyatta, in an acknowledging speech, mentioned that the fight against the pandemic would be won with support of friends like Ma.
But strangely, soon after, the entire shipment of donated testing kits and protective gear disappeared into thin air. Cabinet Secretary Mutahi Kagwe admitted knowledge of the incident and ongoing investigations.
This incident highlights just how deep corruption is in Kenya and how it has led to breaches in the social contract between State and citizens.
Read More
That tens of tonnes of emergency equipment can disappear without a trace is an insult to the collective intelligence of Kenyans. Many have pointed out, and rightly so, that the government always gets its man when it is determined.
They give examples of recent incidences where a mysterious blogger was unearthed and arrested for spreading falsehoods about a CS.
Another blogger was also speedily tracked, arrested and arraigned in court after making allegations that did not go down well with a socialite.
But what defines our social contract? Is it the bonds of community? The trust for each other and our institutions? Our healthcare systems? Our police service that should exemplify State protection? Successive governments have exploited our sense of community to propagate and promulgate divisive rhetoric so as to dominate citizens politically.
The current debate on a new formula for division of revenue to Kenya's 47 counties typifies this. It has boiled down to contestations between blocs representing different ethnic groups.
Now more than ever, our trusted institutions are under assault from those expected to enforce our social contract. The Judiciary is hamstrung by lack of resources.
Parliament has been reduced to an appendage of the Executive with no will of its own. Whatever pretensions the Senate has of independence, the raucous sessions, reflective of directives from mysterious lever-pullers, dispel this notion. Further, in what senators have alleged to be intimidation from State machinery, three senators have been arrested and held on the cusp of a crucial vote.
Our social contract cannot be about interests of a select few. It must be about the well-being of every citizen guaranteed by the State.
Anthropologist Wade Davis of University of British Columbia puts it succinctly when he says, "the measure of wealth in a civilised nation is not the currency accumulated by the lucky few but rather, the strength and resonance of social relations and bonds of reciprocity that connect all people in common purpose".
Clearly, in Kenya, these ideals have been subverted by the "lucky few." A recent newspaper report mentions that more luxury cars have been bought during the pandemic than at the same period a year ago.
Where is the money coming from? A survey shows close to a million jobs lost because of a contracting economy. It talks of middle and lower class people unable to pay rent and to put food on the table. Where are government interventions?
A determined forensic audit would reveal a clear trail between present conspicuous consumption and stolen funds.
It would also show the nexus between corruption and the present suffering of the hoi polloi. But one should not hold their breath waiting for such an audit. Not when the proceeds of the Euro Bond Kenya floated a few years ago still remain unaccounted for. Not when investigations into dam scandals have petered out to nothing.
Not when billions spent on the Galana-Kulalu Irrigation Scheme have come to naught. And certainly not when Jack Ma's donation remains out of sight seemingly with State complicity.
The moral lesson from Arabian Nights' Ali Baba and the forty thieves is to never let greed take over one's life. For all those whose avarice knows no end, who have elevated corruption to an art form, take notice.
"Siku za mwizi ni arubaini," literally, a thief can only steal for so long before they are caught. The protection of those in power is transient. Citizens are keeping an account of all public resources plundered. They are also keeping track of the abusers of State power. There will soon be a time of reckoning. If you are one of these, you have been served!
Mr Khafafa is a public policy analyst