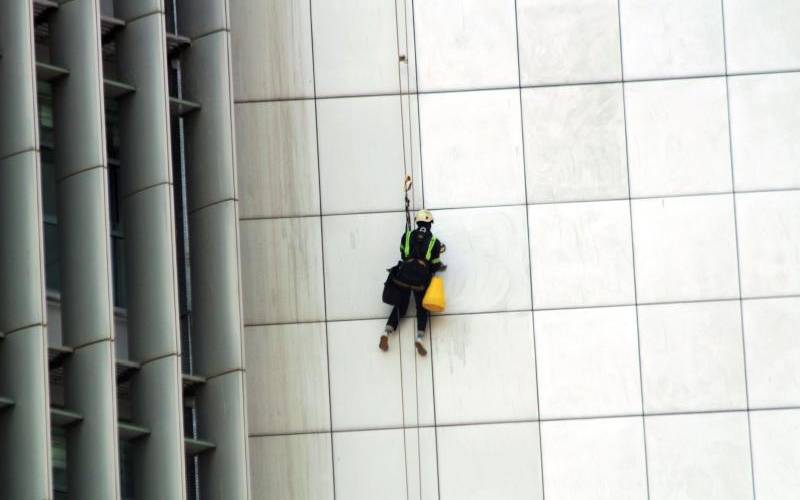 Emilio Mwai Kibaki, the 3rd President of the republic of Kenya, had envisaged managerial challenges that the new devolved units would encounter under incompetent leaders.
In his view, the counties were the new 'blue-chip multi-national' companies that required visionary corporate leadership to manage.
He opined that counties required technocrats with neutral political inclination. These professionals would then run these 'blue-chip' companies as international entities that attracted the best in the market.
Unfortunately, those who were charged with the responsibility of drafting the final document thought otherwise while deliberating in Naivasha. The BBI report presents Kenya with the perfect opportunity to remedy this anomaly by delegating managerial responsibilities of the counties to capable persons.
Read More
The city is currently undergoing its second cycle of devolution. Nairobians delegated the city's management to Governor Mike Sonko who, after two years, has opted to relinquish some key functions to the national government, namely Health, Transport, Public Works Utilities and Ancillary Services, and Planning and Development. In effect, he surrendered all essential functions, including revenue collection.
Controversy surrounds the establishment of the Nairobi Metropolitan Services (NMS), specifically in the observance of due process.
LSK President Nelson Havi argues that first, there is lack of legitimate legal basis and instruments in establishing NMS and therefore it lacks basis as an entity.
Second, he states that there was no public and county participation in coming to this determination, but that is best left to the judicial process.
My focus today is on some of NMS Director Mohamed Badi's actions. I can only speculate on the particulars of the general's performance contract and empathise with his plight, having served the city in various capacities, both voluntary and as a contracted public servant.
As such, I am familiar with city operations and objectively endorse General Badi's performance so far. Badi needs support to facilitate the success of his goals and objectives.
I acknowledge and commend his achievements within 100 days in office and request him to communicate his strategy to other State agencies regarding the expeditious procurement of services within the confines of the law. This revelation will assist and promote efficiency among all other associated State actors.
Beyond his achievements, I wish to delve into Badi's public notice issued to Nairobi residents during these unprecedented times.
Specifically, I wish to address the notice requiring residents to paint their buildings, citing the Public Health Act Cap 242 section B 118; maintenance and cleaning, as unreasonably unwarranted.
The coronavirus pandemic has greatly impacted the economy. In addition to adjusting to the new norm, scores of people are facing financial hardships and unemployment, businesses are shutting down and the death toll is steadily rising.
At this juncture, society has been stripped down to focusing on bare essentials that will marginally secure its survival.
The economy
Consequently, I appeal to Badi's good nature and character to reconsider this tasking demand and rescind the requirement. This is a matter of objective prioritisation. Resources that would be spent on meeting the requirement would be better reserved in facilitating sustenance.
A clean and pleasant city is good, a healthy economy is better, but a healthy population that can support itself is best. People's resources are best spent on sustenance. Capital is best spent on keeping businesses afloat that will in turn positively affect the economy and optimistically reflect on the city's image.
We should call to action a concerted effort to unite with the common mwananchi and empathise with our shared struggle during this pandemic.
We as a people are intertwined in the fabric of fate and we should be supporting and encouraging each other in getting through this hard moment in history. It is my humble and emphatic submission that Badi reviews this requirement given the harsh economic times.
These are certainly unprecedented times that have caused turbulence in our operating environment. It is my hope that our resilience will surmount this challenge and we shall come out victorious.
Mr Kisia is a former Town Clerk and CEO of the city of Nairobi