Mkapa's simplicity in private and public life set him apart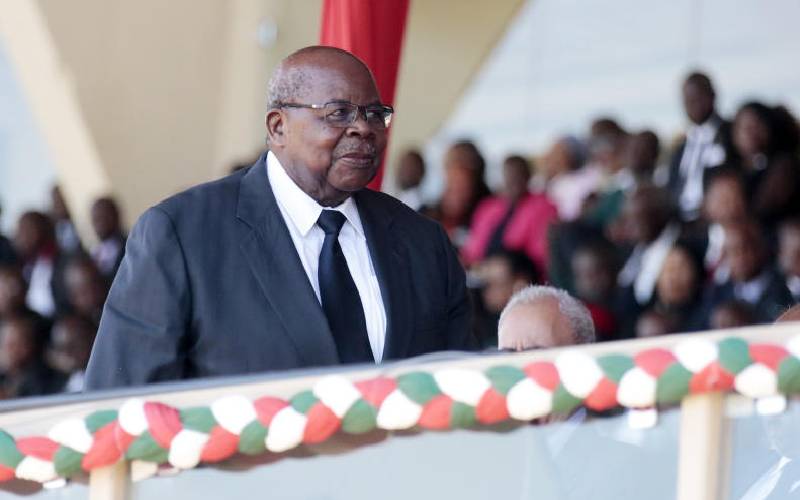 Unassuming, amiable and a well-grounded was former Tanzanian President Benjamin Mkapa (pictured) who died on Friday. He preferred to listen more than he talked. I first met President Mkapa when he was named one of the three mediators tasked with brokering peace following the 2007 post-election violence in Kenya. Although I knew him as a former president of our neighbour Tanzania, this was the first time I was meeting him in person.
We met again years later in Dar es Salaam at an IDLO seminar on governance and rule of law. Our interactions were both easy and meaningful, betraying his groundedness on current affairs, the struggles African peoples are going through and his triumphs in many spheres of life.
Notably, he was a man at ease, without the customary display of trappings of power such as security detail or aides hovering about him.
This was a man at ease with himself and his countrymen were at ease with him too. I am tempted to think this simplicity in public and private spaces, despite his elevated stature as a senior statesman, speaks about Mkapa partly as a good human being, and partly draws from the foundation laid by the founding father of Tanzania Mwalimu Julius Nyerere. It was a foundation of leadership as service, not an opportunity for self-aggrandizement.
Little wonder therefore that Kenyan newspaper, The Standard, summed up his life of service with an unusual but befitting headline: A man who never stole from his country.
Mkapa was true testimony that when you serve with integrity, you insure your life and place beyond the office.
Constitutional limit
Like Ali Hassan Mwinyi before him, and Jakaya Mrisho Kikwete after him, we are grateful that he honoured the two-term constitutional limit, thereby continuing a tradition of strengthening Tanzania's democracy.
A renowned statesman, a friend of Kenya and a resource for the region, President Mkapa has left indelible footprints in our memories and lives.
On my own behalf and on behalf of Narc Kenya Party, we join his family, citizens of the United Republic of Tanzania and Africa as a whole, to celebrate a great man as he transitions to the ancestral lands.
- Martha Karua, national chair, Narc Kenya