Time to renew demand for State accountability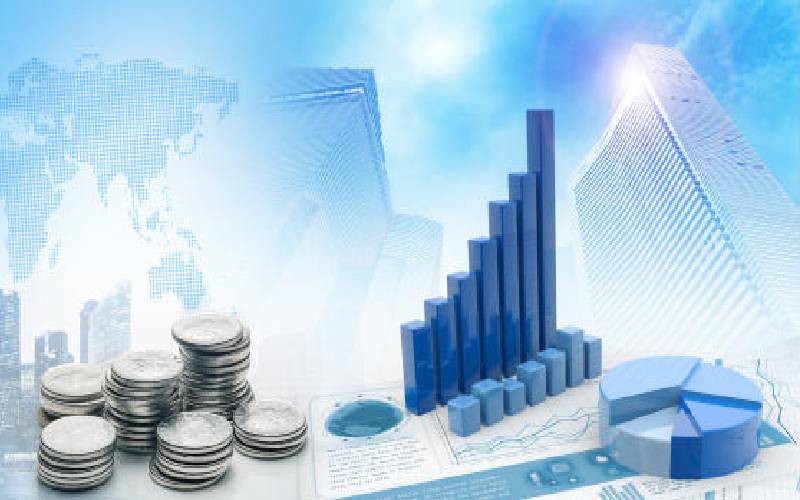 Whenever there are failures of leadership, truth is often obfuscated. There is a selective depiction of facts. Those that flatter are harped on, even as those that reveal spectacular incompetence are glossed over.
Take, for instance, the Kenyan economy. The official line is that it has been hamstrung by Covid-19. Conveniently forgotten is that prior to the pandemic, the country was already facing financial doldrums.
Forgotten is a report from the African Development Bank (AfDB) that reveals Kenya's debt service obligations to be the second-highest in Africa. The AfDB report mentions that "the big push for infrastructure investments amid delayed returns, notably in terms of exports, has contributed to a deterioration in debt sustainability." Glossed over is the negative rating given to the country by Moody's, a global ratings agency. This reflects a drop in the country's creditworthiness.
But where did the rain begin to beat the country? A newspaper columnist recently studied the revenues of listed companies. He noticed a decline from June 2014 to date. Looking at annual accounts of several listed companies, the constant refrain in chairpersons' statements was "a difficult operating environment." Tellingly, the decline traces back to the first year of the Jubilee administration of President Uhuru Kenyatta. Coincidence? Maybe not!
Cost of living
Save for a select few, most Kenyans have spent the past six years under increasingly reduced circumstances. The cost of living has risen steeply even as salaries have stagnated and, in many cases, jobs have fallen away altogether.
Majority live from hand to mouth and have no savings to fall back on in hard times. Still, others earn a daily wage working in the informal sector of the economy. These cannot afford a day off from work. While this explains why the president had to open up the country in the face of a raging pandemic, it speaks to the failures of government. It shows that what has been papered over is not a crack but a chasm that threatens to swallow the entire country.
How else would one explain the failure to provide food for citizens under lockdown? How would one rationalise the lack of adequate free testing for those suspected of being infected? Or shortages of personal protective equipment (PPEs) for frontline health workers? Or lack of adequate isolation facilities in many parts of the country? How does one explain why many citizens would rather play Russian roulette by taking chances at the workplace than stay cooped up indoors and, with certainty, die from starvation?
It needs convincing to believe that this administration runs on egalitarian convictions; that it has the well-being of all citizens in mind regardless of social standing or political persuasion. Sensible, responsible governments strive to put money in the hands of people. In fact, history shows itself to overlook the foibles of leaders and to look kindly at them if they have worked at fixing the economy.
Quality of life
Few remember that former Libyan president Muamar Gaddafi was a brutal dictator. In the midst of current economic ruin, many Libyans nostalgically recall the excellent quality of life during his tenure.
Kenyans have long forgiven former President Mwai Kibaki for the disputed elections of 2007 and the resultant loss of lives under his watch during the infamous post-election violence. Instead, he is venerated as the one who fixed the economy and spurred it to near double-digit growth.
Jubilee's tenure has not improved the lot of the vast majority. Unlike Kibaki's Thika Road, an enduring symbol of his successful tenure, Jubilee's Standard Gauge Railway stands out as a monument to its systemic failures.
Its procurement is still shrouded in secrecy. A court has declared the contract behind it illegal. Worse still, it does not appear to have tangible social benefits, doing precious little to put money in the hands of the country's poorest. And yet that is how this administration has appeared to operate for the seven or so years of its existence.
The civic duty of every Kenyan behooves them to ask hard questions; to demand accountability for use or misuse of State resources; to question the differences between Kibaki and Kenyatta and to query why there is no cash in citizens' pockets.
This calls for a clear-eyed appraisal of projects. The ones that will keep people alive in this Covid-19 season are needful and not political chimeras, big on sound bites but excruciatingly slow on delivery. Citizens are telling it as it is. Is anyone listening?
- The writer is a public policy analyst