Provide more details on Covid pandemic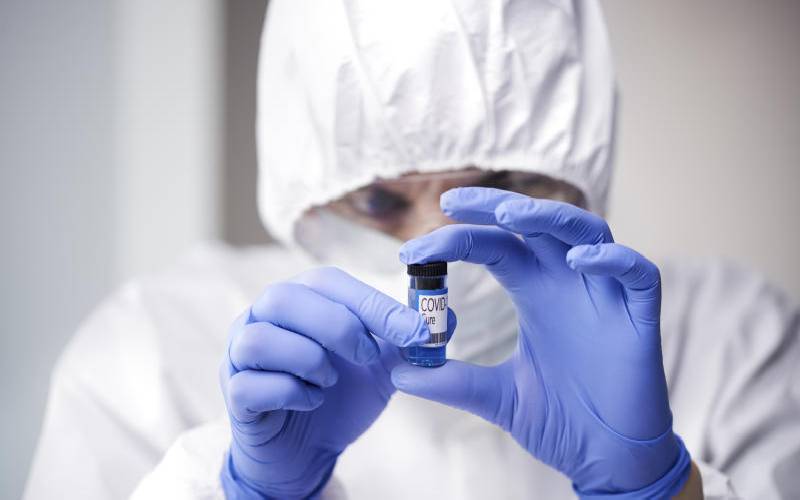 Ultimately, as President Uhuru Kenyatta rightly said, flattening the Covid-19 curve rests on individual responsibility.
For Kenyans to take personal responsibility in the fight against the coronavirus spread, the following conditions are necessary.
First, people must know what is at stake. Provision of timely and relevant information is critical. We know Covid-19 kills if not discovered and treated on time. Initially, we were told that the deadly disease will wipe us out if we did not take drastic measures. The government quickly moved in, closed learning institutions, religious gatherings, public gatherings and enforced a raft of protocols such as handwashing, social distancing, mask wearing and shunning handshaking. Very well done.
But, several months later, we realise that none of this, save for handshaking, is being observed. Interaction between people is back to normal, from top government officials to the farmers down in the village irritated with "this mask thing."
This shows what people thought was at stake is not worse off than other diseases we live with. That the cases are relatively low in spite of the small sample sizes that are examined daily is good news. However, that is where it ends. If we were to experience death at the rates we saw in Italy, UK, Brazil and the US, given our high levels of "African" close physical interaction, we could by now be left with a quarter of a population at best.
Experience to date shows that the social distancing requirement is a challenge for many people. If social distancing was a major factor in spreading the disease, densely populated areas would have been turned into Intensive Care Zones by now.
That is not to underestimate the spread and severity of the disease, but to wonder aloud whether the information we have regarding the spread is in fact accurate. It will help a great deal if the government provides detailed information on the extent to which the outlined protocols have actually helped lower the curve.
For instance, between social distancing, handwashing, handshaking and wearing masks, what is working better and why? Why are men more vulnerable than women in contracting the virus? Are there specific emerging trends or factors that explain the curve to-date?
Global observance of the measures has not stopped the virus from spreading in most countries. To what extent is this a consideration in designing impactful measures going forward? And, yes, there is the little matter of providing details of Covid-19 funds expenditure to-date.
Given the high number of researchers we have in this country, it will be in everyone's interest to receive detailed and disaggregated data on gender, education, age, location and/or any other demographic indicator that will enable in-depth understanding of the disease and therefore take personal responsibility.
Second, personal responsibility means that in addition to receiving accurate information, one has the capacity to implement the measures as provided. Let us face it. People are suffering. The case of a mother who strangled her four children to death because she could not provide for them drives the point home. Crime is on the rise and could worsen if the lockdown continues. There are many other painful experiences people are going through because of the lockdown.
Again, researchers should be explain the cost-effectiveness of the lockdown. Pegging reopening of the economy on county preparedness may not wash because of the obvious reason: Corruption. The cry of millions of Kenyans on the edge of their lives should be listened to.
The government should not behave as if it has run out of options. Lives matter and should be protected in times of difficulty, like now with Covid-19.
The truth is people are fed up with the lockdown not because they do not see the value or because they dislike the government, but because the consequences of the lockdown are weighing heavy on them. We are much better off, a friend told me, dying through the virus than being pushed into a slow death.
Personal responsibility will make sense to someone who has the means to meet the preventive requirements. Hungry people do not have the means neither do they have the patience. Social distancing does not require financial capacity to observe but a suffering person will not give a damn.
After all, the people who have the wherewithal to observe social distancing care less. This says something, doesn't it? Provide relevant, timely and detailed information if we have to take personal responsibility.
Dr Mokua teaches media and communication studies