How news media and religion have widened divisions in America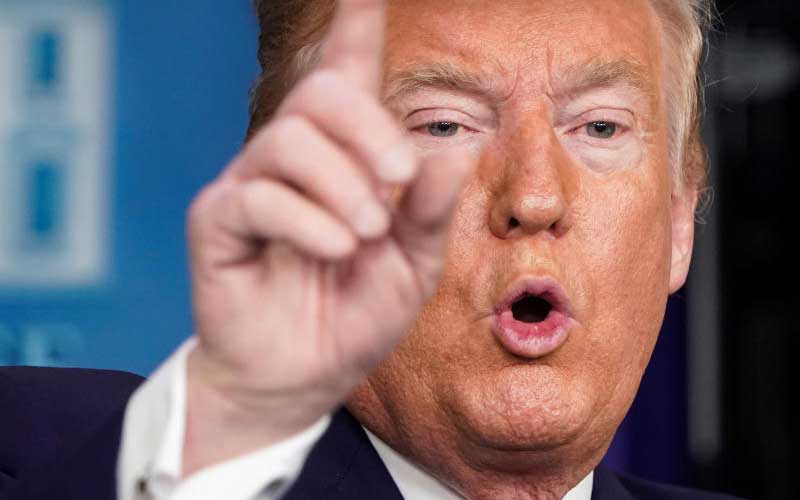 Trump's America is a divided America. The states are not united and the political divide never sees eye to eye. This is not because of the ideological differences that exist between the liberals and conservatives; this division's roots go much deeper into a more sinister realm.
Today in America the two sides have different facts, different science and different historical memory. Leftists listen to CNN and other liberal news channels. The right, however, has gone off the range. They listen to conspiracy theorists, pseudoscience practitioners and Fox News.
The right dismisses all science fact as myth. From global warming to Covid-19 response, logic and fact are not sacred - instead the gullible masses are fed with myths to the benefit of big business that profits when they can pollute more and open up businesses in spite of the risk of death.
Trump picks up some of things that he says, but which many people disagree with, from Fox News and hosts online "media" outlets. His echoing of their messaging then creates news for the same outlets, justifying their myths as confirmed by the head of state and government. This weird incestuous echo chamber charged up the nation, convincing some to raid state capitals demanding for freedoms they are already practising.
For indeed if it is freedom they want then how are they able to demonstrate while bearing arms in their capitals? But you see such reason does not exist for them, instead they fully believe what the right wing media tells them.
Mixing news
The right has found a way of mixing news, conspiracy and religion into a potent mix of brainwash serum. Religion then helps in white washing the mess that is the Trump presidency. Everything he does wrong is an attack by the system that is led by satanists and demons who all belong to the left.
From this platform then anything done to Trump or against Trump is looked at from a spiritual perspective. One in which the left is always devil-centered and the right is always right with their version of God. From there satanist left is blamed for spreading Covid 19, to test our evil Bill Gates' vaccines that will kill us all.
The religious connection to fake news is potent. Mostly because faith is supposed to supersede reason and such simpletons who believe fact and reason are labeled, insulted and threatened.
The vitriol is real! The pizza-gate conspiracy led to someone who went into a killing frenzy at the pizza parlours believing that it haboured a satanic sex ritual base.
The danger with such divisions is that they soon turn violent and promote hate. Even worse it means that anyone running on reason can never win over the blind believing right. Their votes and minds are cast in stone. Unchanging by fact, reason or even evidence. Where one sees logic, they see angels and demons
Shoot someone
To them Trump is a racist, sexist, brash and abusive angel sent by God to fight the demons in the left. As long as he plays to this school of thought, he can get away with murder. He once famously said that he could shoot someone in broad daylight and he would not lose a vote; he was right.
The question remains though. Why should we in Africa care about what Trump is up to in the US of A? The answer is simple. Our churches lean heavily on American dollars and American theology.
Our churches have over time become more and more Americanised and their belief structure is pretty much the same. It is the reason why Covid-19 is treated with much suspicion and superstition in church circles. As are vaccines and possibly cures of the disease. These thoughts are not native to us. They are borrowed brainwash serum that is as potent here as it is in the USA.
It is no wonder then that our politicians have borrowed a few leaves from the right wing tree. Our 'Republicans' also call news fake news.
Online conspiracy theories are rife in our nation too. Not just about Covid but also about 2022. There is not a single thing that happens that is not cast in the light of 2022, betrayal and prophecy from South African prophets who are so concerned about Kenya and its leadership.
The similarities are no accident. And no, God is not suddenly speaking to prophets about Kenyan elections and ignoring to talk to us about floods and locusts (I am reasonably sure these fall in his docket). Instead the right wing God is always speaking about politics as if magically one person can heal the land despite his history of leadership.
Mr Bichachi is a communications consultant