Why firms should invest in community health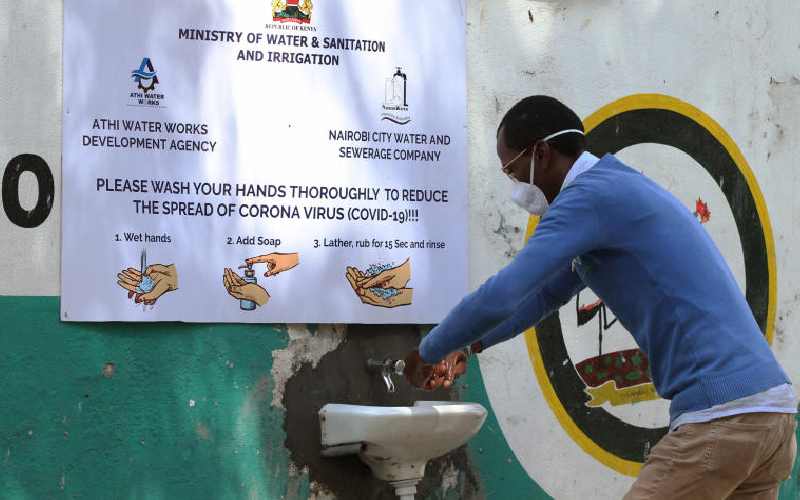 Stakeholders are individuals or groups of people without whom an organisation would cease to exist. One of the most important stakeholders in a business is the community in which it operates.
Businesses and communities are interdependent and their relationship ought to be mutually beneficial. Also, businesses can only thrive in healthy communities.
There is therefore need to invest in the long-term health and well-being of the communities in which they operate. Companies and other business entities need to focus beyond the health needs of their employees to those of the wider community.
According to Andrew Webber, a respected thought leader in value-based public health strategy, businesses cannot separate the health of their employees from that of the community at large.
"Business leaders must understand that an employer can do everything right to influence the health and productivity of its workforce, but if that same workforce lives in unhealthy communities, employer investments can be seriously compromised."
When businesses invest in communities, they build acceptance in the community and consequently acquire the social licence that enables it to operate over the long-term. Social licence is an imperative of business sustainability.
In this mutually beneficial relationship, businesses derive many benefits from communities – revenue, customer loyalty, brand value, good reputation and financial growth.
Communities benefit through employment opportunities, goods and services, and financial support through philanthropic programmes. In addition, tax paid to the government by businesses and other taxpayers is used to provide essential services like education, health, security and infrastructure.
But health provision is a complex affair involving many actors. Being a public good, it requires massive resources. Since businesses do not have limitless resources, they need strategic partnerships with government, individuals and other players in their efforts to build healthy communities.
They also need to identify partners with complementary skills, resources and networks to achieve success. The role of business is to provide the leadership and resources.
Companies should focus on interventions that are aligned with their core competencies. This not only reduces the learning curve but also allows them to share valuable expertise with the community.
Poor sanitation
One area of community health that businesses need to invest more resources in is sanitation. According to the World Health Organisation (WHO), more than 2 billion people globally lack access to basic sanitation amenities like toilets or latrines.
Poor sanitation is linked to transmission of diseases like cholera, dysentery, diarrhoea, hepatitis A, typhoid and polio. WHO estimates that more than 600,000 people in low and middle income countries die annually due to inadequate water, sanitation and hygiene. These include 290,000 children under the age of five.
According to the World Bank, 19,500 Kenyans, including 17,000 children under age five, die each year due to diarrhoea linked to poor sanitation.
As the world fights the novel coronavirus disease, the role of sanitation has become paramount. Sanitation measures like washing hands regularly and maintaining personal hygiene have been identified as effective weapons against the disease.
Improving access to basic sanitation and hygiene, especially among the vulnerable communities, is critical at this time.
The company I work for has partnered with government and various organisations to provide sanitation amenities like hand washing kits and soap for use in public spaces like the Likoni ferry in Mombasa and police stations in Kilifi.
In recognition of the vital role of front-line health workers in managing the pandemic, we have also joined hands with the Kenya Progressive Nurses Association to provide hand washing kits and soap for use by medical personnel in eleven counties.
We have also partnered with Kenya Pipeline Company to produce 60,000 bottles of hand sanitisers to be distributed free to the public. Many other companies have supported this initiative.
The collaboration between government and the private sector in fighting Covid-19 is impressive. After the pandemic subsides, it will be important to strengthen this collaboration, especially in the area of community sanitation and hygiene, to reduce the number of Kenyans dying from otherwise preventable illnesses like diarrhoea.
Considering health is a devolved function, counties should embrace the business sector as a valuable partner in improving health in communities. Given budgetary constraints in healthcare funding, the private sector can step in with much-needed resources.
Such initiatives are aligned with the global sustainable development goals particularly, Goal 3 on ensuring people live healthy lives to cut child mortality and increase life expectancy, and Goal 6 on providing clean water to protect people from disease.
Mr Malde is Commercial Director, Pwani Oil.