Let's find solution for our national problems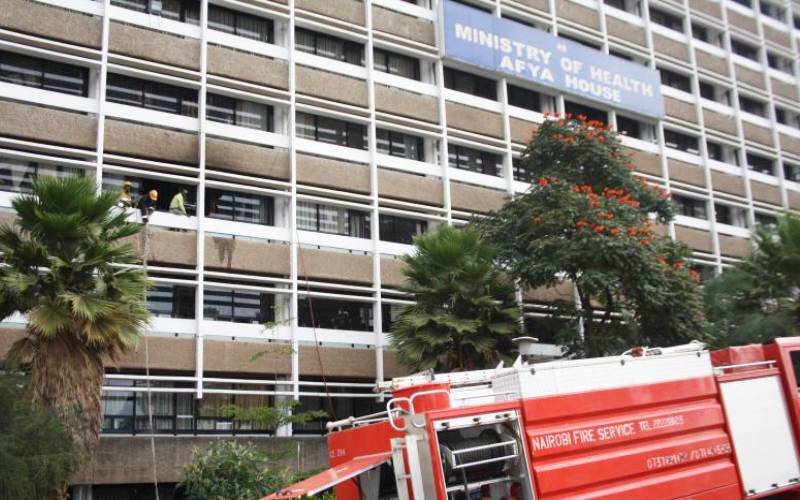 If every other week you suffer from one illness or another, you start wondering whether you are slowly losing your dear life. Say, for instance, in the past four months, you have experienced on and off headache, had a running stomach, your back pain has slowed your daily routines, your knees have wobbled occasionally, your neck has a swell, your eye tears uncontrollably, and your appetite fluctuates. You spend your time between hospital and home. But because you have to live, you wake up and go to work.
A reflection on the health of our country Kenya in the past 20 or so years returns a worrisome report. A mixture of natural disasters and incidents of human behaviour are significantly attacking the immune system of our nation. The national health report shows a country that could easily collapse on the way to hospital.
Physical, psychological and even spiritual attacks on people for various motivations impact our national health. Even before the historical 2007/08 post-election violence, parts of the country used to experience tribal clashes. In the Truth, Justice and Reconciliation Commission (TJRC) report, a number of cases are listed, including the Wagalla Massacre. Of course, the post-election violence following the disputed 2007 presidential elections traumatised many people, not just the victims of direct violence.
Ethnic and inter-tribal fights continue to impact our national health. Most of the so called ethnic conflicts are related to election campaigns. Obviously, the police battering of people as they enforce law impacts the health of the country. On many occasions, pulling down informal settlements in the most cruel, inhumane manner has never stopped as we recently witnessed in Kariobangi.
A couple of years back there were mass failures in national secondary school exams. That too scratched our psychological health as a nation. There are economic activities such as growing coffee, tea, miraa and sugarcane whose net returns have been very low. Farmers and all persons in the agricultural supply chain suffer immense psychological stress as, evidently, they do not manage their lives normally.
As well, let's drop into this basket of national ailments road accidents. We lose many people on the roads, but also over time, thousands get injured. We also have 'diseases' that are not of our making. Disasters have hit this country, ranging from floods to severe drought, both causing deaths. Landslides have killed people and left many clutching on straws as they figure out how to restart their shattered lives.
Unemployment is a dangerous 'disease' if not treated on time. Unemployed young people are becoming restless. They are charging at everyone saying 'wajinga nyingi'. Mega corruption infuriates them the more as it contributes to their frustration to get a living, leave alone a decent life.
These are just a few examples of what our national health report shows. Thousands and probably millions of Kenyans are hurt by one cause or another. Granted, some national ailments are not in our control. However, disaster impacts on the national health ought to be mitigated on time.
Ethnicity, election violence, mistreatment by law enforcers, road accidents, systemic shocks such as contempt in following the law, and unresponsive economic policies among other causes that lead to mass suffering will soon result into many types of psychological illness, social disorders, economic plunders and a radical national don't-care-attitude towards government operations.
Hard hitting
Consequently, the little we have left of nationhood will melt down with uncontemplated consequences. The point is that before we hit a dead end with all kinds of non-starter reforms in this country, let us work on our humanity towards each other. A country with bitter people is dangerous to live in. Even the hard hitting police are victims of our bad national health. Take a look at how easily citizens descend on each other just to defend a political position.
The reading is that with a trigger, Kenyans will attack each other, not because we are bad people, but because we are in bad health. Many people are beginning to find flimsy excuses to harm others. People are beginning to blackmail or trap others into legal suits. This is because our mental gauge as a nation is ticking faster than it should.
In the past 20 or so years, our national health has received so many patches that soon we may lose our identity. We need to return to our Ubuntu spirit and philosophy to find a lasting cure to our national ailments.
Dr Mokua lectures on media and communications studies