Corona shouldn't derail war on other severe diseases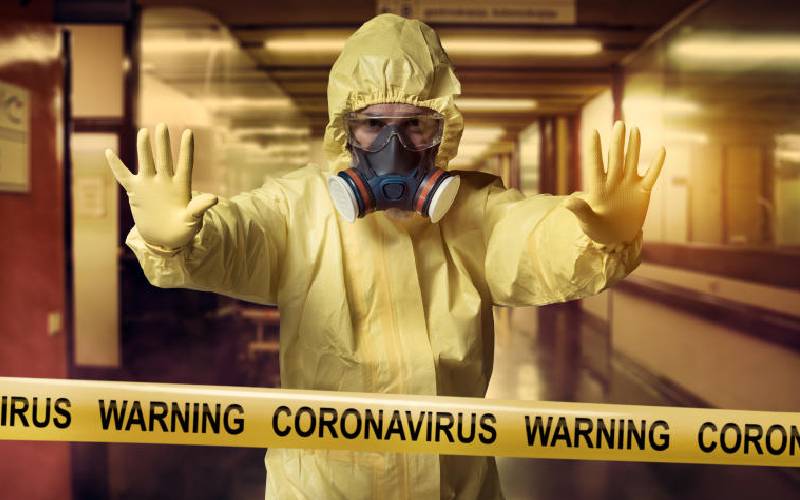 Albert Einstein, the physicist and Noble Prize laureate, famously admitted that "information is not knowledge.
The only source of knowledge is experience. You need experience to gain wisdom." His argument is as compelling as it is universally true. Indeed, humans can only learn from experience.
This is especially true at a time like this, as we grapple with a global pandemic caused by the coronavirus. Covid-19 has brought the world to its knees, and is dominating government meetings and dinner discussions from New York to Cape Town and from Tokyo to Rio de Janeiro.
Finding the right response to this new disease is not an easy task, in part because it combines the attributes of several infectious diseases into a new one whose characteristics need to be researched properly.
This takes precious time, while people all over the world continue to suffer from it and its deadly consequences.
Unfortunately, in Africa we have had our fair share of deadly diseases in the near past. Ebola, a virus that allegedly originated in bats, struck many African nations, bringing devastation to a corner of West Africa. But the biggest viral killer of our continent is still malaria.
As with Ebola, malaria is today mostly prevalent in African nations. Last year, 93 per cent of global malaria cases happened in sub-Saharan Africa. And while it is true that it has affected countless communities globally, malaria is generally still considered an African problem.
Take a quick survey and help us improve our website!
Take a survey
Hence, Western companies, with their focus on maximising profit, have little incentive to spend money on treatments and vaccinations.
They seem to prefer to leave us alone on this front. Yet largely left to our own devices, Kenya has made great strides in the fight against Malaria.
Even though President Uhuru Kenyatta still has two years remaining in his presidency, one can safely say his government's fight against malaria has been seen impressive results.
Over the last 10 years, Kenya has lowered malaria prevalence from 6 million to 4.6 million, an impressive feat especially considering the parallel growth of the Kenyan population.
The importance the government assigns to the fight against malaria is key. It is intrinsically linked to ensuring universal healthcare for all citizens, one of the pillars of Uhuru's Big Four agenda. Long before Covid-19 began its rapid spread across countries and continents, the government understood that diseases do not respect borders.
Thus, any medical response aimed at stopping a disease cannot stop at the national level.
These man-made obstacles are no barrier to viruses. Hence, the President recently took over the leadership of African Leaders Malaria Alliance.
Thus, when the coronavirus arrived in Africa, Kenya seemed well prepared. The general experience from fighting diseases like malaria and Ebola, as well as determination to address public health, translate to the relatively low numbers of sick people here, especially compared to such "developed" and "modern" places like Italy, Spain or New York.
It is often said leadership becomes most apparent in times of crisis. From a national as well as international point of view, we can all agree with that statement.
But strong leadership is not enough. To build a smart strategy, capable of saving the maximum number of citizens, every leader needs the relevant experience, too.
Under the alliance, Uhuru's proclaimed goal is to rid Africa of malaria by 2030, and we cannot allow Covid-19 to derail us from this important milestone.
Yet, these two are not independent from one other – on the contrary, they work in sync. We have to fight Covid-19, so we can continue our fight against malaria and other diseases, and we have to continue all measures against them. We should support the government and all other agencies involved
-The writer is a health communication expert