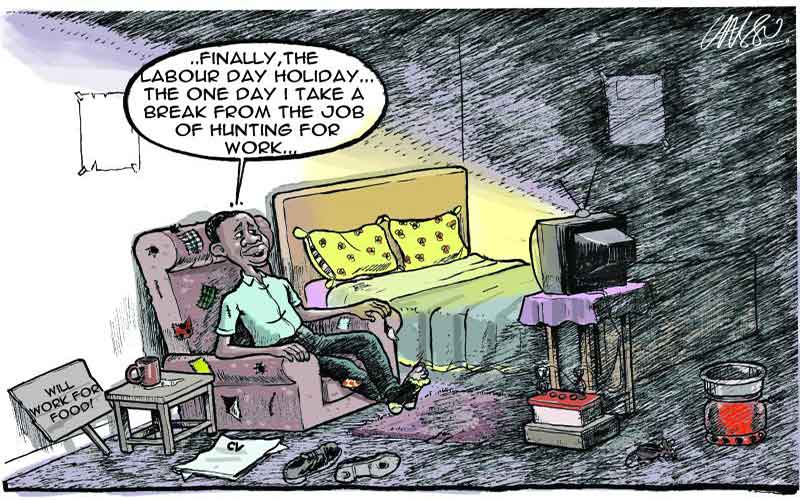 The world over, employees are a critical factor of production and a key catalyst to the growth of national economies and private enterprise. The importance of addressing their concerns and needs cannot be overemphasised. To safeguard their welfare, it is critical to consider factors such as a safe working environment, good working conditions, healthcare, favourable wages and their general rights as stipulated in countries' labour laws and international conventions on workers' rights.
In Kenya, the government and workers' unions have attempted to address these concerns over the decades but a lot of work still needs to be done. Labour Day – International Workers' Day – is celebrated every year on May 1. Over the years, Central Organisation of Trade Unions (Cotu) and the Labour ministry have taken lead in marking this day with the purpose of ensuring workers' needs are met by government and Federation of Kenya Employers. During these celebrations, workers, especially those in the lower ranks, troop to the celebration venues or remain glued to their radios or televisions eagerly waiting for the official address stipulating an increment on the minimum wage and other favourable terms of employment.
The 2019 Labour Day celebrations was received with mixed reactions. The ministry underscored the importance of focusing on affordable housing for workers as proposed in the President's Big Four agenda. This would be implemented by enacting a housing levy of 1.5 per cent of workers' salaries. On the other hand, Cotu advocated for a 15 per cent wage increment. However, these propositions were opposed by FKE, who raised concerns regarding the sustainability of the high wage bill and rising cost of doing business.
A youth entry-level skills study carried out by the East Africa Institute of the Aga Khan University in 2019, shows that 74 per cent of entry level staff in the formal sector earn less than Sh50,000 a month, whereas 81 per cent of those in the informal sector earn under Sh25,000 a month. Surprisingly, more than half of the entry-level staff had post-secondary education and technical training.
Read More
Government regulations put the minimal monthly wage at Sh13,572. With the rising inflation, this can hardly meet the high cost of living. This raises major concerns on the return on investment for Kenya's skilled workforce, considering the high cost of tertiary education. Most of these employees are unable to finance their basic needs from their meagre wages, resulting in low working morale, mental health issues and sometimes corruption and outright crime in an effort to cope in the prevailing financial conditions.
The government, trade unions and associations of employers have a big role to play in ensuring workers earn better wages and that their safety and general well-being is safeguarded. For this to happen, collaboration among the different actors is critical for effective dialogue on boosting productivity of the country's workforce and improving their working standards.
Employers need to re-skill and retool workers to ensure their organisations' needs are met as well as guide training institutions on skills demanded. In as much as this is critical, the entry-level skills survey points out that only two per cent and 10 per cent of informal and formal sector employers reported any involvement with TVET and other training institutions on training or curriculum development or internship placement. In addition, employers cited barriers to on-the-job training as prohibitive costs, fear of trained staff being poached by competitors and lack of internal capacity to train.
Trade unions need to encourage good relations between employees and employers. In line with this, they are responsible for setting up committees to provide training, education and other facilities for the advancement of workers. By doing so, the industry will benefit from better skilled employees, reducing skill gaps and mismatches, hence increasing employment rates. Lastly, trade unions need to facilitate in linking workforce to industry through partnerships and networks with government and private sector.
Importantly, the government has the duty of creating an enabling environment for investors and employers to ensure reasonable pay for all employees.
As we mark Labour Day, workers must be thankful to the government for the Covid-19-driven measures that have seen the reduction of VAT and PAYE. However, there is need for the government, unions and employers to ensure workers are rewarded appropriately. Workers do not have to wait for Labour Day to be granted meagre wage increments.
Ms Mbuvi is a Research Associate at Aga Khan University's East Africa Institute