Support medics so that they can take care of us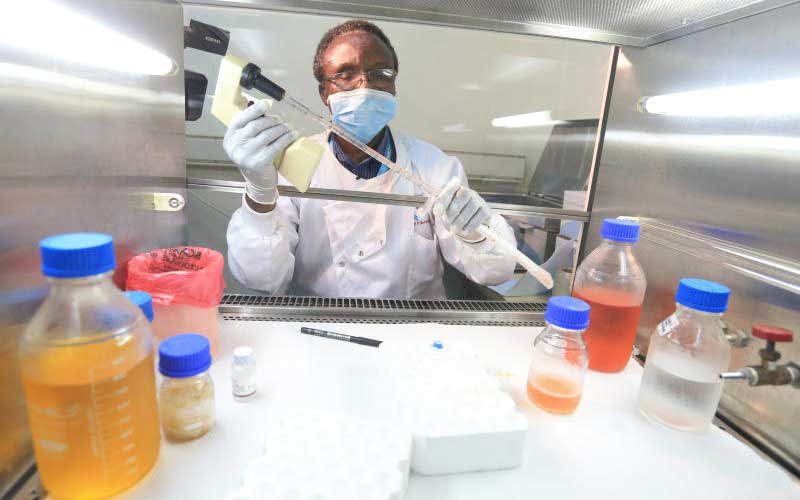 It is said a ripple caused by a pebble thrown into a pond will affect a butterfly a thousand miles away. It is now evident that events happening thousands of miles away can affect persons living in the remotest parts of the world. The Covid-19 pandemic has proven that no one is immune or safe anywhere in the world unless the global community works together to make a safer world.
Since the first case was reported in Kenya on March 13, 2020, the Ministry of Health has been proactive in providing information and co-ordinating activities to contain the contagion. The pandemic has demonstrated that given a chance, Kenyan industries can rise again – we have witnessed local production of personal protective equipment (PPE) and sanitisers.
Among countries that are currently deeply impacted by the pandemic there is an emerging pattern of events that appear to make a significant difference in the outcomes. We must learn from those countries.
There have been shortfalls as well in the management of Covid-19, some that may cause the grave loss of lives. There was the slow rate of testing at the beginning of the pandemic. The lack of PPEs and co-ordinated support for medical and other frontline staff has resulted in health workers getting infected. In Italy, for example, 2,629 health workers have been infected. More than 100 of them are said to have died.
According to Kaiser Health News, the US tally of infected health workers stood at more than 9,200, and by April 15, more than 27 had died.
Bags and goggles
Frontline medical staff have expressed dismay at "nurses in 'garbage bags and goggles'", rather than proper personal protective clothing. Frontline medical staff in Kenya have expressed similar concerns over a lack of PPEs, and a number have already been taken ill with the disease.
The frontline medical staff also face physical risks and psychological trauma. The head of Italy's doctors' union was quoted in The Philadelphia Enquirer as having told reporters in Rome that two nurses had committed suicide.
As a country, we should be concerned about our medics falling sick or dying as they are critical to the wellness of the nation. Covid-19 interventions without an urgent plan to provide adequate PPE and appropriate support in all our medical facilities are wanting. We should cut out the bureaucracy and act today.
Another concern for Kenya is the poor state of our quarantine facilities, the lack of staff training and co-ordination with county hospitals, and especially smaller private healthcare providers, who are unprepared and even unaware of how to handle possible Covid-19 patients.
We are fighting a war with an invisible enemy, and speed and stealth are critical to limit the spread of the disease.
Budgetary deficit
We should also not ignore the economic burdens arising from the disease and restrictions made necessary by the disease. In the coming months, many lives will be impacted, numerous businesses will go under, jobs will be lost, and countless households will not be in a position to make ends meet.
Notwithstanding the risk of the government being left with a much larger budgetary deficit, direct support for households and small businesses in need is necessary.
Consequently, the government has been promoted to roll out Covid-19 relief incentives. The private sector has also shown goodwill in contributing funds and equipment to support this fight and to support the needy.
This gives rise to challenges on fairness and accountability. In this area, our professionals, particularly ICPAK members, are ready to volunteer to ensure integrity in the disbursement and accountability processes.
In retrospect, the current crisis has brought to the fore the challenges that our health sector faces, some of which appear fairly simple, such as inability to collate or map data on available equipment and personnel.
To address these challenges, we must strengthen our health systems to prevent and promptly detect and respond to public health risks and emergencies by strengthening real time surveillance of public health events, and response to and management of disease outbreaks, not only in the large cities of Nairobi, Mombasa and Kisumu, but across the nation.
Finally, we must nurture and give incentives to local manufacturers of health equipment and tools, PPEs and generic drugs.
Generic drugs and equipment, which cost a fraction of the original imported versions, can be manufactured locally to ease drug and equipment shortages and reduce the overall cost of healthcare.
Ms Mwaura is the chairperson of the Institute of Certified Public Accountants of Kenya