Take charge of Covid-19 communication, Kagwe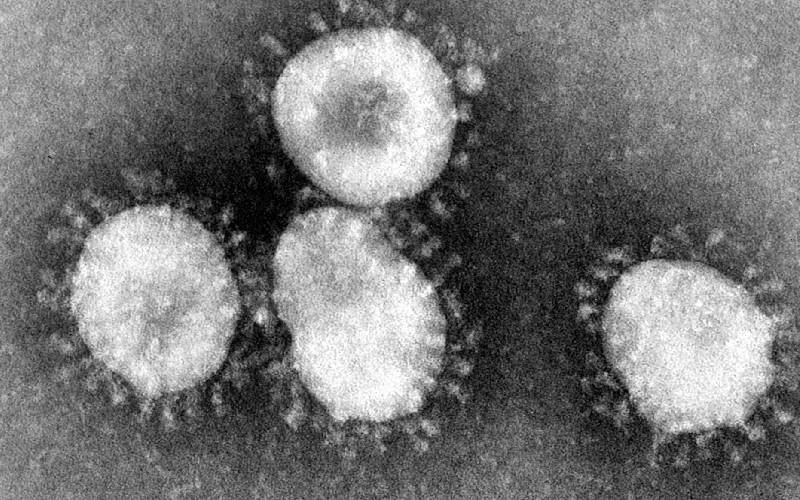 Until a month ago, most Kenyans had never heard of Ali Gire. Not until he became the face of Kenya's rising indignation against poor choices, official lethargy and hectoring by public officials consumed by an inflated sense of self.
Mr Ali's 15 minutes of fame started when he took a video of a Chinese plane disembarking passengers at the Jomo Kenyatta International Airport. This was against a backdrop of a suspension of direct flights to and from China because of the Covid-19 coronavirus. This outbreak of coronavirus, originating from Wuhan in China, is now a worldwide pandemic. In fact, the World Health Organisation has described it as a global health emergency.
Transport, Infrastructure, Housing and Urban Development Cabinet Secretary (CS) James Macharia has called Gire a criminal. He says filming of a security installation, which the airport is, is an illegality that attracts sanction. To him, Gire belongs behind bars. But it is disingenuous to brand Gire a miscreant when no mention is made of some Chinese nationals also spotted filming the arrival of the same plane. Further, Gire's video has precipitated Executive Order 2 of 2020, leading to enhanced pre-emptive measures against the coronavirus.
Another CS, speaking to a local newspaper, boasted of having "protected 47 million Kenyans from Ebola and Coronavirus". Many deem that a conceited self-evaluation that cannot possibly be supported by empirical evidence.
Interior Principal Secretary Karanja Kibicho says the government is yet to track down and isolate 239 passengers who arrived aboard the plane that Gire filmed. This is despite a court order tasking him with the same. Mr Kibicho says, "the 239 people haven't exhibited coronavirus symptoms, hence no need to quarantine them". Yet another official, Government spokesman Cyrus Oguna has warned anyone spreading fake alerts about coronavirus on social media. He says such behaviour will attract a fine of Sh5 million or a two-year prison sentence, or both.
It is clear that the coronavirus may not be going away soon. Its extirpation has proved to be a greater challenge than anticipated. Indeed, the world is rapidly adjusting to this reality even as measures are taken to contain this contagion.
Wuhan, the city where it all started, has been on lockdown from the early part of the year. Citizens of large swathes of Northern Italy have been quarantined. A Juventus versus Inter-Milan Serie A football match at the Alliance Stadium in Turin was played without fans. The global travel industry has been severely disrupted with many airlines now filing for bankruptcy.
Even though the Kenyan government, through no fault of its own in this instance of coronavirus, finds itself in extremis, Executive insouciance is not the solution. Nor is the hubris with which CSs and PSs respond to citizen concerns. If anything, the government has not been forthcoming with information that would allay the misgivings of a terrified nation. Where faith in the government would be the most natural fallback, fear becomes the antithesis in the absence of concise rationale. Which is why the appointment of Mutahi Kagwe as Health CS is a welcome development.
Press releases
Mr Kagwe is an experienced communicator. Because he is the medium, and the medium is the message, he must rebrand the communication coming from government, hitherto, one of arrogance and talking down to Kenyans.
So far, he has fared well. He has issued regular press releases on the coronavirus addressing such concerns as the state of readiness, handling of the first case, if it ever arose, and tackling misinformation without the insidious threat of heavy-handed reprisals.
But he can do more. He can, and should, be the single source of truth/information over the government's position on the coronavirus. That would entail taking the lead as spokesperson flanked by subject-matter experts to help him field questions that may arise.
He should also be a lot more visible with daily press briefings and negotiated front pages of local dailies for status updates and news bulletins. Kagwe can also tackle misinformation by circulating, on social media platforms, video clips with cogent facts. At a time when many public servants are subsumed by a culture of self-service, Kagwe may just be the wind of change needed.
Mr Khafafa is a public policy analyst