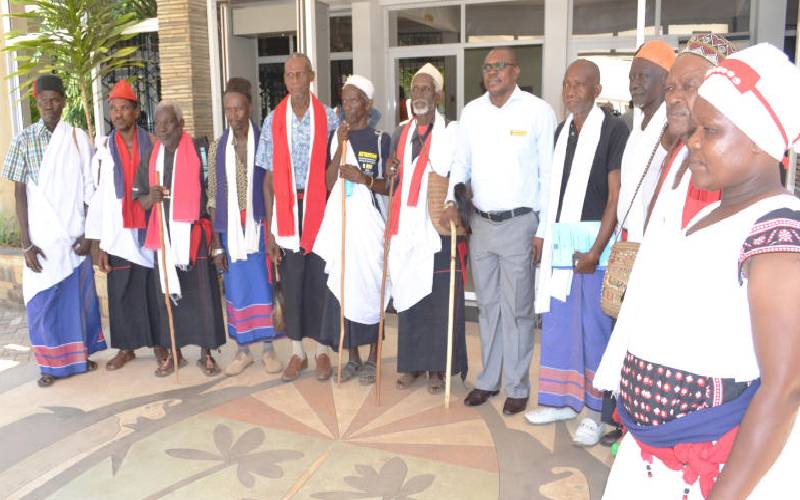 There have been numerous reports lately of the neglect and even killing of senior citizens for various reasons, including for inheritance of property and over allegations of witchcraft.
Sadly, several more cases go unreported, leaving many elderly citizens suffering in silence because their relatives are usually the ones behind the abuse.
Such discrimination and attacks against the elderly must be condemned in the strongest terms possible.
Generally, there has been a lack of appreciation of the contribution of senior citizens, what they can still do for our country as they age, and what awaits an economy with a high population of neglected older people.
Neglect of the older population is a time bomb, especially at a time when their population is projected to rise faster than that of the younger generation.
By 2030, the number of people aged 60 and above is projected to rise to 1.4 billion from 901 million worldwide.
Economic analysts have already pointed out that as the ageing population grows, most developing economies like Kenya will be forced to reallocate resources to support them, which is what countries like Japan, Italy, Canada and Germany do.
Great shift
There will be a great shift in budgets for research and development, education and technological advancements, with the money going towards taking care of the elderly.
This means funds that would have been allocated to empower the youth, who have the capacity to boost economic activities, will be required to settle healthcare bills and pensions for the elderly.
A slow economic growth also means that a few active youth and the working-age population will bear the burden of higher taxes in the long term.
This reality will soon dawn on us and hit us hard. If we continue perpetrating old-age discrimination, we are building a recipe for stagnant economic growth and limited social cohesion.
As this harsh reality sinks in, we need to open our eyes wide and appreciate the steps taken by Government to support this special category that is a citadel of information, leaders, caretakers and custodians of our culture and tradition.
For close to a decade, we have seen significant improvement in our country's social safety nets, especially for senior citizens.
We have seen the gradual expansion of social protection, from food handouts that offered temporary relief to a more sustainable and impactful model – the cash transfer system. Under Inua Jamii, elderly people from poor households have been receiving regular and predictable stipend transfers.
From 2018, the Government has been implementing a universal social pension for persons aged 70 years and above. This is Kenya's first entitlement programme, making it one of the countries in Africa to invest in social protection plans.
The latest social sector review shows in 2016, the nation invested around 1.3 per cent of GDP in social protection, while spending on social assistance reached 0.35 per cent of GDP. While the amount is lower than that set aside by countries such as South Africa and Namibia, it is higher than most other countries in the region. In fact, Kenya's investment in social assistance is the highest in East Africa.
Uganda invests less than 0.1 per cent of GDP on social assistance through its Senior Citizens Grant, which is mainly funded by donors.
Active generation
While there was little fanfare on October 1, a few caring individuals celebrated the International Day for Older Persons in their own ways.
The United Nations selected a timely theme: 'The Journey to Age Equality', that should provoke us to rethink how current young and active generations would want to be treated when they grow old, and what needs to be done to protect the current older generation.
Time is ripe to end discrimination against elderly people.
Already, we have a guide. The 2030 agenda and Sustainable Development Goals should be our first point of reference.
Goal 10, which advocates bridging of inequalities by eliminating discrimination, empowering and promoting social, economic and political inclusion of all, including the aged, should be of particular interest to us.
We must strive to ensure inclusivity and reduce inequalities between the younger and older generations. We should empower senior citizens in all aspects of development, and promote their active participation in socio-economic and political activities.
They have participated in all these activities and have a wealth of knowledge to contribute to the success of our nation. Let us respect the old and reflect on better ways of ending discrimination against them.
The writer is a data journalist based in Nairobi