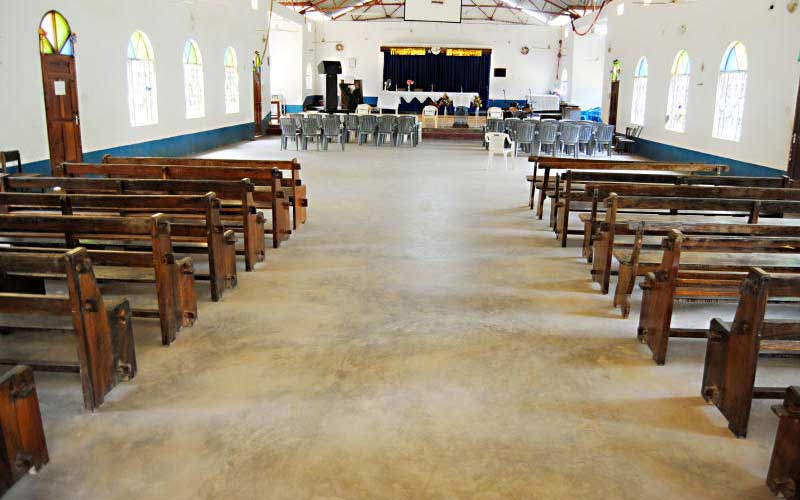 The thousands of pilgrims who travelled to Subukia two weeks ago must have been flabbergasted at the sight of two dozen barefooted bishops processing onto the altar.
If a picture is worth a thousand words, then this moving gesture illustrated beyond doubt the desperation the prelates wanted to convey about the shocking moral collapse of this great country.
This was a huge symbolic act of solidarity with millions of poor Kenyans left jobless, homeless and shoeless because of the endemic looting of public coffers. It reminded one of the Prophet Amos who lamented 3,000 years ago that the poor are sold off for a pair of sandals (Amos 8:6).
It was also an act of repentance for the bishops clearly recognised that they had failed to give leadership and have frequently been recipients of large amounts of tainted donations. They also have allowed politicians to desecrate church sanctuaries, most recently in Muranga and Embu.
Yet they displayed a united front when they demonstrated the nexus between corruption and politics. The Subukia Declaration was a follow up to their May statement that said: "We have allowed the dragon of corruption to pull us down to the point where we have accepted it to be our way of life".
They then went on to boldly declare: "We are stuck with the same type of politics and politicians that we know from experience will not deliver to us the Kenya we want. What we are seeing is a game of musical chairs sat on by the same recycled players who lack the vision to inspire Kenyans for a better future".
This time around, they took the bull by the horns and banned politicians from preaching in church. In Subukia they stated, "...our churches will not be used as political platforms". Put another way, they are telling politicians to keep their distance. Of course they may still decide to establish a 'smokers' corner' outside the church buildings where people are free to listen or go home for lunch.
With the slogan of 'Break the Chains of Corruption', the church leaders singled out graft as the elephant in the room. Kenya does not have a constitutional crisis as proponents of the BBI and Punguza Mizigo teams would have us believe. There is a moral and governance crisis that will not be addressed by any proposed constitutional amendment.
The bishops successfully shifted debate away from unnecessary constitutional amendments while reclaiming churches as houses of prayer. But of course, things will not change overnight. However, by recovering the prophetic role entrusted upon them, they could restore the independence of the church. Then they would be in a very privileged position to lead not just Catholics but the whole nation in a moral crusade. Up until now, the church was seen by many as much part of the problem as the solution.
Yes, the proof of the pudding is in the eating and the Subukia Declaration will not make the slightest difference unless the bishops have the courage, tenacity, organisation and integrity to see it through. Two weeks later, and there are as many questions as solutions regarding their declaration.
Have they informed every sitting and aspiring politician about the new rules regarding respect for the house of God and fundraising within the church? Have they sent clear guidelines to every priest about the modalities and practicalities of what they are directing regarding mobile money transfer, cheques, cash donations? Are bishops willing to lead by example by declaring their wealth, funds received and projects completed in their own dioceses?
The church cannot monitor laundered money nor staff integrity desks. They don't have the capacity to do that and it is not their job. We have many agencies entrusted with dealing with graft and the church's role is to ensure that they do that professionally and impartially.
What the church can do is mobilise their followers to actively fight corruption in their workplace, ward and county. This may mean exposing corruption and leading protests against corrupt projects like the people of Mombasa are doing with regards to the illegal SGR edict.
In other words, this campaign must go beyond merely appealing to people's consciences. It must take the fight to the marketplace and be willing to confront and be unpopular. That sounds a lot like what Jesus did. It would also give them the respect that true Mashujaa and patriots deserve.
- [email protected] @GabrielDolan1