How engineers help drive Big Four agenda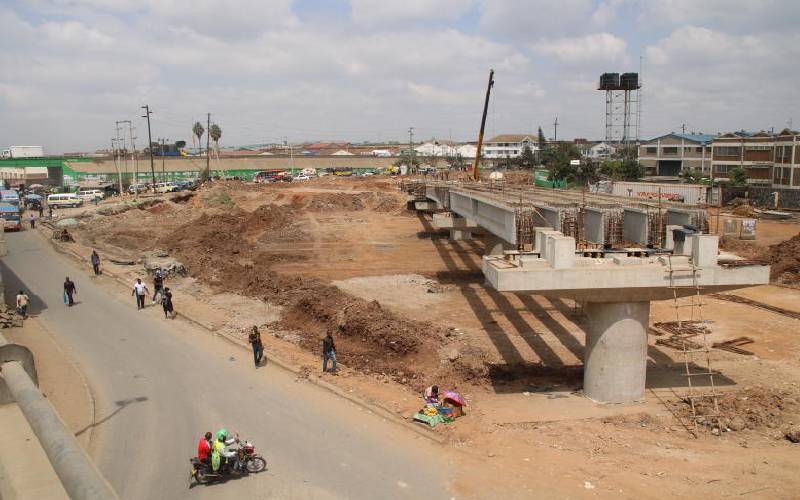 The Government remains the biggest player in setting the agenda and influencing economic direction.
In the Big Four action plan, the Government wants to grow manufacturing from 9.2 per cent to 20 per cent of GDP by 2022. A check on the Chinese economy illustrates how their GDP has been largely dependent on manufacturing. In fact, the service sector has also picked up and is increasingly outpacing manufacturing in its contribution to GDP.
What engineers do
Engineers will be very critical in delivering on this action plan. Initially, the enablers to manufacturing will be required. Power for manufacturing means engineers play a very critical role in ensuring the industry gets reliable power. Power generation has to be reliable to the end users in manufacturing industry.
This will ensure industries spend less investment in power back-up arrangements. It will also reduce downtime that affect production.
The role of engineers in the manufacturing agenda also includes increasing connectivity through proper infrastructure for transport and communication. This plays a big role in ensuring that markets are connected in the supply of raw materials for manufacturing and delivery of finished products to the consumer.
Engineers are involved in design and construction of roads, railways and sea ports. Clean energy for manufacturing is necessary and engineers have continued to generate great ideas. This goes a long way in ensuring environmental pollution is contained.
Manufacturing produces by-products that are considered pollutants if released to the environment carelessly. Recent media exposes have demonstrated that industries can release effluents that harm our rivers, oceans, the air and even the land.
Engineers are involved in design and construction of solid waste and waste water treatment systems to handle solid waste and waste water to make sure it is properly treated before being discharged to the environment. We have managed total recycling for waste water which can be reused for gardening, flushing toilets and other non-potable water use.
Achieving 100 per cent food security and nutrition is the second agenda. This requires increasing our food production capacity. Kenya has 88 per cent of land mass under arid and semi-arid conditions. Irrigation therefore becomes very important in increasing the land area under cultivation. Kenya has an irrigation potential of 1.3 million hectares of land. Of this, less than 10 per cent is currently under irrigation.
It is estimated that if half of the irrigation potential is achieved, Kenya will be food secure and a net exporter. Engineers are capable of designing reservoirs as well as canals for distribution of water for irrigation. The role of engineers in realising this agenda also includes construction of roads to enable connectivity between farmers who produce the food in rural areas with the urban population where there is bigger market for the agricultural produce.
The third agenda of the Big Four includes 100 per cent Universal Health Coverage. Engineers are involved in realising this goal. A key part of this includes construction of healthcare facilities from community health centres for primary care to referral facilities where highly specialised care is accessible. Hospitals need supporting equipment and infrastructure that caters for all including patient recovering centres.
Beyond the hospitals, good roads for transfer and referring patients, waste water treatment to ensure good sanitation are other ways in which engineers are involved in delivering this agenda.
Safe housing
Affordable housing is the fourth agenda. Under this, the government intends to construct 500,000 new affordable homes. Engineers' role in this agenda cannot be overestimated. Particularly because we aren't looking at construction of houses alone, we need safe housing for all which in addition, is affordable. Engineers design building structures factoring in environmental factors in order to deliver buildings that are safe, functional, durable, sustainable and economical.
Engineers are also involved in design of access roads, new affordable homes, schools and other social amenities. To complete the picture, water, waste water, power and communication infrastructure are important to ensure comfortable communities are realised. All these require services of civil and structural engineers, mechanical and electrical engineers.
The 26th Engineers Conference scheduled to take place this week will therefore act as a catalyst for constructive engagement among engineers on their role in addressing these issues.
Mr Kiteme is a Civil Structural Engineer practicing in Nairobi