Let's move fast to forestall destruction of Kieni Forest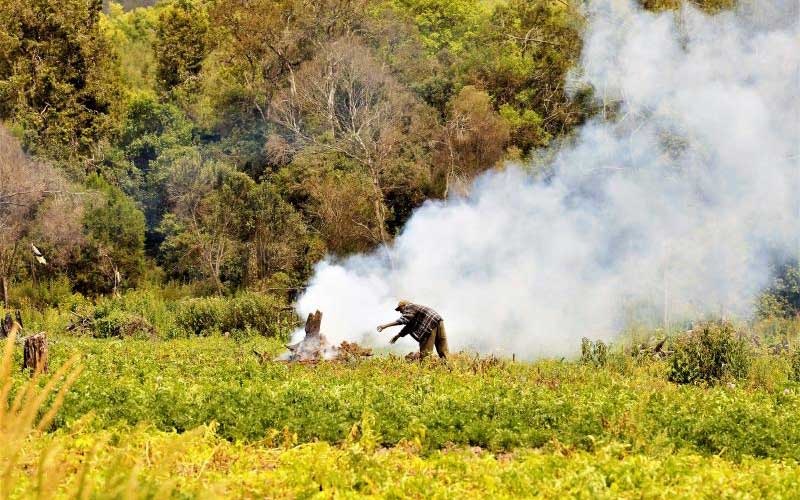 A few weeks back I went to Karura Forest to walk, think and breathe in fresh air. This is a natural paradise we should cherish. There is some wildlife there, with the Colobus monkeys a delight when they come out.
And there are also duikers in their customary pairs, dik-dik, and hundreds of different birds swooning and singing.
Each time I go there, I say a silent prayer of thanks to the late Prof Wangari Maathai, whose spirited fight in the 1990s to save the forest from land grabbers was epic. She stood up against a feeding frenzy of hundreds of people illegally allocated plots in the forest.
A friend of mine, then with the military, was one of those allocated, in a move aimed at having as many beneficiaries as possible to cover for the "big fish" government officials who were eating without restraint.
Most of the allottees, knowing this grabbing was illegal, quickly sold off the plots to third party entities to put some distance between themselves and the illegal actions. Notably, a lawyer was forced out of a law firm after it was discovered that he had incorporated 37 of the 64 companies that had grabbed part of the forest.
The Ndung'u Land Report detailed some of the beneficiaries of this illegal allotment, who were mostly high-ranking regime officials. It is a great pity that this report has been allowed to gather dust, particularly at a time when this regime claims to be waging a war on corruption.
My friend later quietly handed back the allotment letter and title when it became clear that this grabbing frenzy was illegal.
With only a few people, Wangari resisted, fought back, and publicised the dangers of converting the forest into personalised real estate for a few. And for this she was beaten, arrested, tear-gassed, humiliated and demonised, spending some nights in hospital.
It was only with the end of the Moi regime that the forest was officially restored to the public.
But it is not easy to find this history of valor, dedication and principle within Karura Forest. Which is a shame. The Kenya Forestry Service (KFS) and Friends of Karura Forest should make this information easily available as reminder that without people like Wangari, this resource would have been long gone.
The efforts to grab parts of the valuable real estate that is Karura Forest have not ended, and as recently as 2016, there were claims of a company getting permission to construct a hotel in the forest.
The fact that parts of the Forest were hived off to construct the Belgium, Canadian and Rwandan Embassies was irresponsible, and I doubt that those countries would hive off their forests or public land to make space for our Embassy.
And it is not just Karura Forest that Wangari successfully saved from thieves and grabbers. Some of us can remember the amazing resistance that Wangari put up to ensure that Kanu did not put up a sky scrapper in Uhuru Park. That would have meant the end of this public green space. At a time when standing up against the wishes of the regime meant possible jail without trial, or worse, Wangari stood up to be counted. If this country was one that showed gratitude to its s/heroes, that park should be the Wangari Maathai Uhuru Park.
The value of forests is not debatable. They are a public or collective resource that we need for cleaner air, as well as water catchment zones. And we have progressively destroyed ours, making Nairobi, for instance, one of the most polluted cities in the world. And that pollution is visible especially early mornings as one drives on Mombasa Road.
And so it was depressing to receive a document from The Bamboo Trading Company that detailed the encroachment of Kieni Forest, which is a part of the Abedare National Park. The document, complete with pictures, showed how the interior of the forest has been deforested, and now has potato farms and cows grazing freely. The electric fence built by Rhino Ark seems to be of little value in keeping people out, and it is clear that there is connivance on the part of officials responsible for maintaining the forest.
The report also had satellite images of the forest in 2014 and again in 2017 showing the remarkable contrast of forest cover. Agro-chemicals that would certainly affect the rare wildlife in the park are reportedly being used, and there is planting of the non-indigenous cypress trees which restrict the natural undergrowth of shrubs and grasses that some wild animals thrive on.
I have not verified the reports from the Bamboo Trading Company, but the KFS, the Kenya Wildlife Service and the Rhino Ark Fence should easily fly over the forest and check to verify this.
Better still the Greenbelt Movement, which carries on Wangari's legacy, should investigate this a continuation of her amazing work.
- The writer is former KNCHR chair. [email protected]