In the budget, Uhuru reminds us our values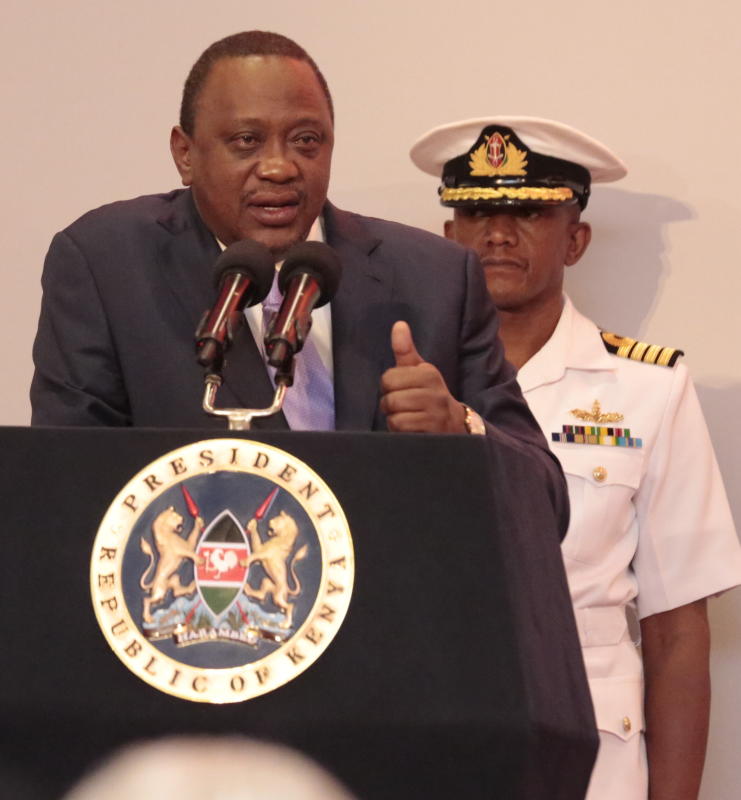 Every year, in every country, the national budget is a big deal.
For all our fascination with political gossip, it is the budget more than anything that determines the future of economies. Investors, businesspeople and citizens wait anxiously to hear about the government's priorities for the following year. Where will the government invest? What will they cut?
But the budget is not just about economics. It is about our society, our priorities and our values. It is about our government's worldview.
Barack Obama, speaking before he became President, perfectly expressed this point when he said that "A budget is more than just a series of numbers on a page; it is an embodiment of our values."
The then Senator Obama used this explanation to illustrate how the Bush administration's much heralded commitment to their veterans was contradicted by the limited funds it allocated to them. And as we all know, talk is cheap, while looking after more than 18 million veterans is less so.
In a similar vein, we can use the recently announced 2019/20 budget as a means to assess our government's commitment to their stated ambitions. What are they prioritising? What is their vision for society? And most importantly, are they walking the talk?
The first point to note is that President Uhuru Kenyatta is proving to be a careful and responsible manager of the economy. Under his stewardship, our economy is in good health. Despite challenging global conditions, the economy grew by 6.3 per cent in 2018, up from under five per cent in 2017. This growth is the highest recorded for the past eight years and more than double the regional average of three per cent.
Not only is our economy growing, but growing responsibly. Amid much talk of budget deficits and concern about our national debt, in fact the deficit as a proportion of GDP will decrease from 7.4 per cent to 5.6 per cent, a significant decline.
Despite this decrease in the deficit, the government found significant funding for important projects. In line with its plan to provide free basic education, Sh55 billion was allocated to facilitate free day secondary education and Sh13 billion for free primary education.
Over Sh3 billion was also allocated for hiring new teachers, while major funding went to vocational training institutions. There was also major investment to the tune of Sh450 billion in the president's Big Four Agenda, which according to National Treasury Cabinet Secretary Henry Rotich will "lay a strong foundation" for achieving the lofty goals; universal health coverage, affordable housing, manufacturing sector and food security.
Specific investments include scaling up universal health coverage to counties, NHIF for the elderly and severely disabled and increased construction of affordable housing.
Of course, we cannot spend what we do not have. As another US President, George Washington, once said: "We must consult our means rather than our wishes." And this means government must raise the money it plans to spend.
However, this too has been done as an expression of our values, with major tax increases coming in the form of increased levies on gambling, tobacco and alcohol. While all tax increases are unfortunate, surely we can all agree that if government must collect more money from its citizens, it is these activities that should provide.
This is only natural. After all, to the untrained eye these figures are so large that they become meaningless. But if we think about it in human terms, the data comes alive.
Because of this budget, children who couldn't afford to go to school will attend for free. The most vulnerable Kenyans, the elderly and the disabled, will access free health. More young families will have a chance at owning a home.
Most of all, when thinking about the budget, I urge people to remember Obama. These are not just numbers. They are our values. The president is not only a careful custodian of our finances, but also ensures that they are used to promote the values on which our nation was built.
-The writer is an investment banker and chairs KenInvest board