Kipchoge triumph: To grow let's go for what is achievable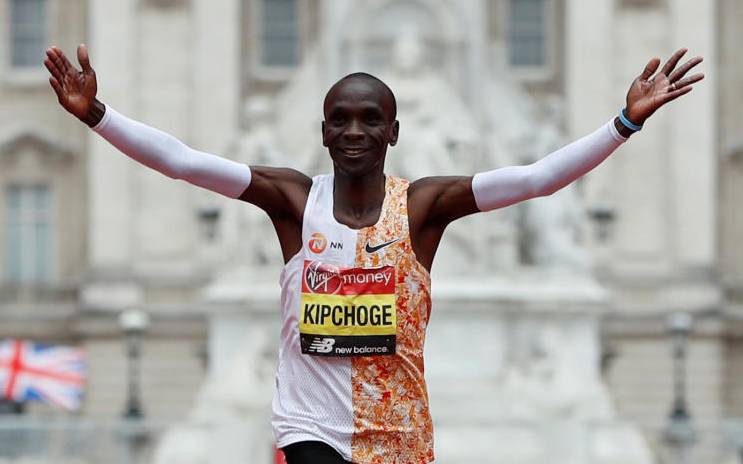 Marathon legend Eliud Kipchoge is a Kenyan national treasure. Once again, he has showed the world he is the best marathoner in history. Last weekend, he triumphed in London with a time only second to his own record set in Berlin last year.
Perhaps the key to Kipchoge's success is that he doesn't enter every marathon around the world. He has not entered the Tokyo, Boston or New York marathons and only entered the Chicago Marathon once, which he won in 2014.
Kipchoge explained the secret of his success after his latest win in London on Sunday. "As usual, I do not chase two rabbits - I only chase one," Kipchoge told the BBC. Of course, Kipchoge was summarising a tactic which sees him also compete regularly in the Berlin Marathon which he also wins regularly.
To win, the long-distance runner says one has to focus on a small number of places where victory can be attained rather than spreading oneself too thin.
And this should be a huge lesson for Kenyans as we work towards being a middle-income country. Rather than trying to achieve success in every area of life, we can focus on a few key areas over a short period of time and be assured of 'victories'.
Pilot stage
For instance, we now have the Big Four agenda majoring on food security, affordable housing, manufacturing and universal healthcare. These are perhaps the biggest four issues for Kenya, and this is where the focus will be for the duration of President Uhuru Kenyatta's presidency.
And this is not to say that we completely forget other areas, and this is perhaps where the analogy is not complete, but to bring as many resources to these four sectors to ensure success.
An example of this is the recent 2019 Draft Budget Policy Statement which proposes to spend Sh5.6 trillion in financial years 2019/20 – 2021/22. Of this, Sh2.01 trillion will be spent on development to "accelerate growth, create jobs, and reduce poverty."
Kenya will prioritise the issuance of Universal Health Coverage (UHC) to all. The scheme is at pilot stage in Machakos, Nyeri, Isiolo and Kisumu counties. To implement the programmes, the health sector has been allocated Sh93.0 billion, Sh96.0 billion and Sh99.2billion for the financial years 2019/2020, 2020/2021, and 2021/2022 respectively.
Agriculture, a key part of the manufacturing pillar, has been allocated Sh56.6 billion, Sh59.1 billion and Sh61.2 billion in the said period. These figures demonstrate an important lesson.
There is only so much money to be spent in any national budget and there is always an abundance of worthy places to spend it. Many Kenyans could make the case about why four other areas should be prioritised and maybe they would have a strong case.
However, the vital point is that to bring Kenya forward and reach its aspirations as an upper middle-income nation and realise goals of Vision 2030, hard decisions must be made.
Like Kipchoge, we could spend a nice amount of funds and resources on dozens of areas and probably not make much of a dent in any. Nevertheless, for real victory for Kenya, President Kenyatta has decided to focus on the Big Four that will have a knock-on effect to everything else around them. Food, housing and health are the foundations not just for any society but for any individual. Without each of these elements it is much harder for a person to progress, develop and contribute. We need a roof over our heads, food on our plate and our health to be able to learn and work.
Manufacturing is especially important because so many Kenyan livelihoods are dependent on this industry, in both its contribution to national output and exports, and for job creation.
Like Kipchoge's chosen discipline, creating a thriving country is also a marathon rather than a sprint. It is frequently hard to tell who is winning until the final stretch. Much of the early parts of the race are about preparation and laying down strategy for victory.
We are already seeing the buds of success of the Big Four agenda and the economy continues to improve for all. This agenda should be the rising tide that raises all ships in our nation. Finally, we need to constantly assess what is achievable and what needs to be sacrificed to bring home the gold medal.
-The writer is a farmer and athletics fan in Eldoret.