Stop burning bridges and building new ones, implement TJRC report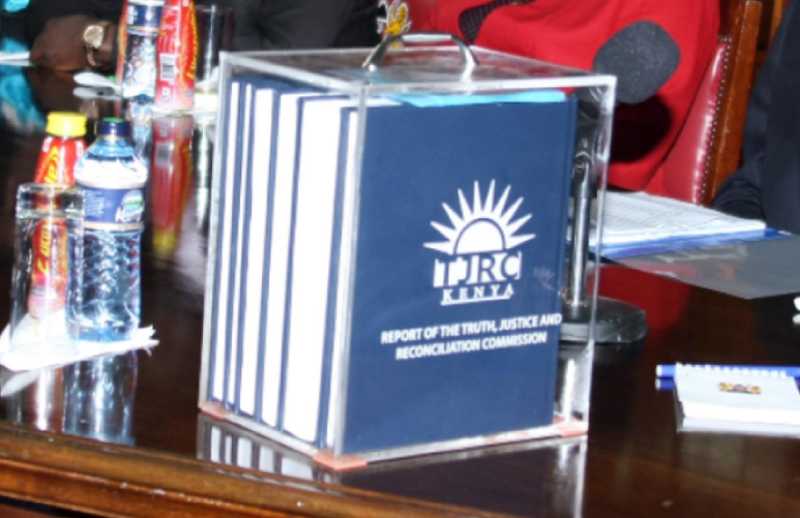 The Building Bridges Initiative (BBI) team were due in the Coast last week. However, at the last minute, the Malindi and Mombasa meetings were cancelled due to lack of resources.
This surprised some but amused others. Eight months after its formation, the team that emerged from the March 9 handshake cannot afford to travel to the Coast despite the importance of the mandate that we are frequently reminded about.
Even Wanjiku can afford the SGR and BBI could have experienced at firsthand Chinese efficiency and punctuality. Coast hospitality would have been happy to help out with 'chai na mahamri' while tents and chairs could be hired for the price of a single air ticket.
Choreographed plot
All jokes aside, the only ones bothered about the postponement were the region's politicians. One governor was quoted as saying he and his followers had prepared extensive memoranda for the meeting in Malindi and another was cited as saying that a referendum is inevitable.
When politicians get excited about a particular project, they know something you don't. That being the case, you need to be cautious and suspicious.
The BBI might well prove a carefully choreographed plot with an outcome that is predetermined. You may well be invited along to rubber stamp a project that betrays your interests and those of the public good.
Suspicion abounds mainly because Kenyans still don't know what the handshake was all about. It did lead to a reduction in political tension, but beyond a few jobs for the protagonists and annihilating the Opposition in the process, the details of the deal remain secretive, unclear or are still a work in progress.
Yet the demand to change the constitution has gained momentum and it appears we are being bullied and hurried into a referendum the public has not requested. That is not to suggest that the constitution is perfect. But to ask honestly and fairly, what problems bedevil the nation that only constitutional amendments can address?
Think about that for a while and reflect on the challenges of corruption, insecurity, inequality, poverty, national debt, wastage, cost of living, food shortages, climate change and unemployment. Will an amendment be a silver bullet for any of those problems?
Put another way, all of those issues could be addressed tomorrow by the institutions and resources currently available if there were political will. We don't need to reinvent the wheel, but to get the wheels of government and justice moving in the right direction at top speed.
In other words, preparing another series of memoranda for the BBI team is an absolute waste of time and energy. We have spent decades creating commissions of inquiry, spending long hours giving views and proposals, creating volumes of reportsthat no one has the slightest of intentions to implement. Why do they want you to do it all over again? We should not be fooled again.
President Uhuru Kenyatta and Raila Odinga should first tell us when they will establish a team to implement the Truth, Justice and Reconciliation Commission (TJRC) report. Perhaps then the public may take them seriously.
How can you decide to sidestep the crimes of the past and talk of building bridges towards a better tomorrow? The impression we get is that the Raila–Kenyatta team are burning bridgesbehind them and then constructing new ones to unknown destinations.
Someone once said the hardest thing to learn in life is to know which bridges to cross and which bridges to burn behind us. The BBI team would be well advised to consider this wisdom. Kenyans are being forced to move ahead and accept that handshakes buried the past crimes.
In any case, if they require further resources or reports they could shake the dust of volumes of the Ndung'u Commission of Inquiry into land grabbing or the Waki Report on Election Violence or even the Akiwumi Commission Report on Ethnic Land Clashes.
Resolving the nation's problems is not rocket science, nor does it require a team of eminent retired elders earning fat, sitting allowances at taxpayers' expense. It needs serious people committed to change and addressing the nation's ills. Don't be fooled by this team, demand implementation of the constitution and commission reports on the past.
- [email protected] @GabrielDolan1