Smartphone is killing our families, relations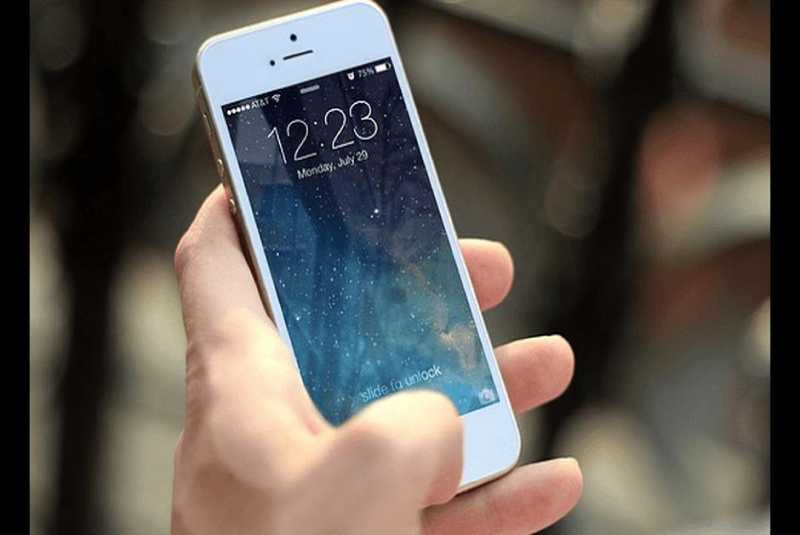 There is a 1970s reggae song that I love listening to. It is called West Livity by Misty in Roots.
In the song, the British reggae band chastises those Africans who shamelessly turn their backs on their own culture, perceiving it to be inferior to the glitzy Western lifestyle.
Western lifestyle - or 'West livity', as they call it - is powered by myriad technological innovations. And it can be pernicious. "Only technology, killing humanity," the song goes.
There is a simple, yet ubiquitous technology known as mobile telephony that has in recent times spread like a bush fire among Kenyans.
Mobile telephony is the provision of telecommunication services such as calling, texting and internet browsing on phones, which may move around freely rather than stay fixed in one location.
Mobile telephony might be the best thing that ever happened in Kenya, but it can also be the worst; it can be the poison that is killing us slowly.
Marriages are being strained and family ties frayed by an innovation that has transformed our lives - the smartphone.
For me, the beauty of a smartphone - and the internet - lies in its ability to offer me choice even as it helps me personalise a lot of my day-to-day activities in a way that was unimaginable just a decade ago. As long as I have earphones, I can continue watching Game of Thrones from where I left off in a matatu or taxi.
Start working
And as soon as I feel put off by an episode in the popular series, mostly when one of my favourite characters is killed, I can quickly switch to reading a novel or watching a documentary or catching up with friends on WhatsApp, or I can just start working. Almost everything I would like to do, I can do from anywhere on my phone or tablet. With the smartphone, the world is in my palms.
In most homes today, the father can lock himself in his study room and watch his movie on a laptop even as the child plays a game on a tablet in her room. And the mother can keep up with the Kardashians on TV in the sitting room. Everyone is sorted, no more jostling for the remote control.
Sadly, mobile telephony has also strained marital vows, frayed family bonds and left the whole society colder.
The blessing of choice can also be a curse. Although mobile telephony has enabled us to shape our routines to fit nicely into our personal tastes and preferences, it has inadvertently pushed us away from our spouses and children.
We have built new homes complete with new families - virtual families on social media sites such as WhatsApp, Facebook, Twitter, Instagram and Tinder. These are the places where we find friends and family.
We are increasingly more concerned with what is trending on Twitter than at home.
It used to be that work ended the moment you got home. In the pre-internet days home was never an extension of the office.
Today, with office emails embedded in our smartphones we are always working. If we are not carrying work home, we are responding to our bosses' emails as late as 11pm in bed.
You can continue an argument you had with a workmate in the office as soon as you get into a matatu and extend it further once you are settled at home. And you can thank - or hate - WhatsApp for that.
Our fears
Liberal economists explain that consumers in a market economy are motivated by self-interest, not selfishness. And the smartphone has pushed the limit and made us selfish. With the smartphone we don't get to share with those closest to use our fears, joy, smile, pain, touch, anger or just presence. We are drifting away.
We forget that our children have acquired new tastes in toys. And, yes, we also fail to realise that our children's playlist on YouTube has disturbingly changed.
I wouldn't wish for a return of the good old days when we would cram into one of our neighbour's houses at the weekend to enjoy a show of Mahabarat on KBC.
I am not suggesting that life in the early 1990s, with its rudimentary technology, was in any way better than today. I believe that the trajectory of civilisation is upwards.
But don't you sometimes wish for a piece of those days, even for an hour? Those times when, as Misty in Roots would put it, "Naturality [was] best."
Those were the days when our brotherhood ties, or what South Africans call Ubuntu, were strong; when family meant something.
No, we cannot relive those moments. But we can, once in a while, pretend we are living in that era. As families, why can't we at certain times just switch off those phones? We can pretend we are living in a world without smartphones, iPods, tablets, and that we only have just this one gadget called TV where all of us can watch a movie together?
We can even decide to go somewhere, far or near, but away from the TV, smartphone, tablets and all these fancy gadgets. We can go somewhere serene where we can play, laugh and tell stories. Let us not let technology kill us.
Mr Omondi is a business reporter at The Standard
County cash crunch
Community involvement is key in giving direction to county affairs crucial.