Strengthening labour movement in Africa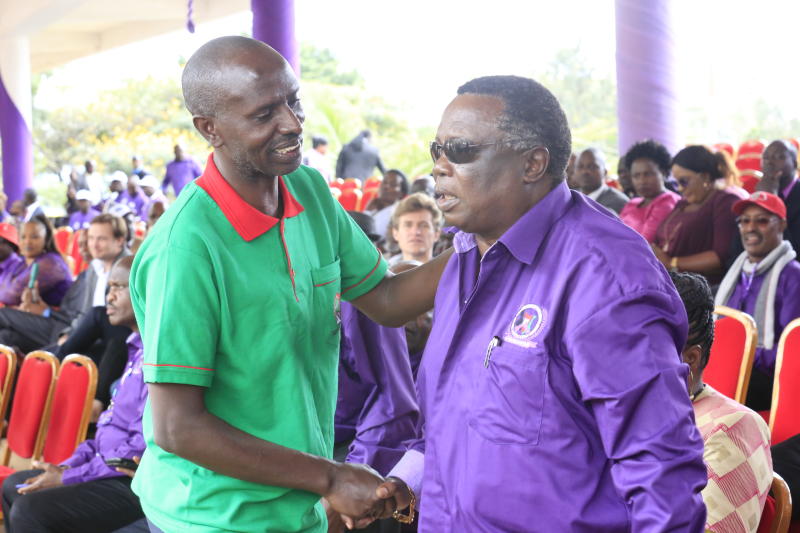 As the President of Trade Union Federation of Eastern Africa (TUFEA), I am glad to be hosting the Sixth Annual Conference here in Nairobi. It is close to five years now since we held the fifth TUFEA Conference in Mombasa: From October 1-4, 2013.
TUFEA is a federation that brings together labour leaders and is made up of 14 countries including Somali, Sudan, South Sudan, Mauritius, Uganda, Tanzania, Ethiopia, Rwanda, Burundi, Kenya, Eritea and Ghana.
I appreciate the Central Organisation of Trade Unions' (Cotu) Executive Board together with its 44 affiliates for accepting to host this sixth conference.
Under the Theme: "Strengthening the Labour Movement in Eastern Africa and the African Continent as a Whole", this conference is being held at a time the Labour movement in the region is trapped between a fast-growing informalisation of the regional economies as well as a fast-changing techno-digital world.
Historically, trade unions participated fully in political freedom of the continent. However, time and again governments have continued to interfere with basic trade union and human rights.
Unions in Africa have independently fought to remain relevant against wishes of governments and employers.
Financial crisis
I call upon African governments to put mechanisms in place that will spur economic growth in order to avoid what we witnessed during the global economic and financial crisis where workers lost jobs on mistakes that weren't their making.
Let us unite and fight for development of employment policies in our countries.
For example, in Kenya, there is no employment policy, no wages and incomes policy, no policy on occupational and safety at work, no investment policy where an investor could be oriented on labour legislations and laws among others. What does this mean? Exploitation of labour, casualisation, abuse of labour laws through outsourcing and trafficking in persons. Africans dying in the Mediterranean Sea on the promise of greener pastures overseas.
It is our duty to apply checks and balances in the region on matters pertaining to political and economic governance using our constituency to fight corruption and massive mismanagement of public resources.
Integration process
Since inception in 2003, TUFEA's pre-occupation has been to develop the region's policy positions and strategies on political, economic and trade union integration process in the region in close consultations with our Pan-African organization, the Organisation of African Trade Union Unity, OATUU and our continent's International Trade Union Confederation of Africa, ITUC-Africa.
As TUFEA member countries, we continue to take a leading role in advocating for the importance of Intra-African trade and trading blocks to challenge similar ones in both Europe and USA while advancing strong arguments in promoting South-South economic integration based on the theory that all counties will have a comparative advantage in manufacturing relative to the global economy.
To this end, let us exploit our position in mobilising international solidarity campaigns whenever massive violations of trade union rights occur.
It is for this reason that also future trade union mobilisation will play an important political role, time and again struggle against authoritarian regimes as well as campaign against deterioration of terms and living conditions of workers, for instance, in the case of drastic increases of prices on basic needs like food, energy, transport, medical costs, education and infrastructure.
There is great warning that trade unions' war on improving workers' rights in the world is won at national levels.
Therefore, as workers' representatives, we must redouble our efforts to fight for workers' security and independence of trade unions in Africa, at country level, relentlessly.
Mr Atwoli, NOM (DZA), EBS President, Trade Union Federation of Eastern Africa (TUFEA). Secretary General, Central Organisation of Trade Unions, COTU (K)