Changing public, political culture to aid war on graft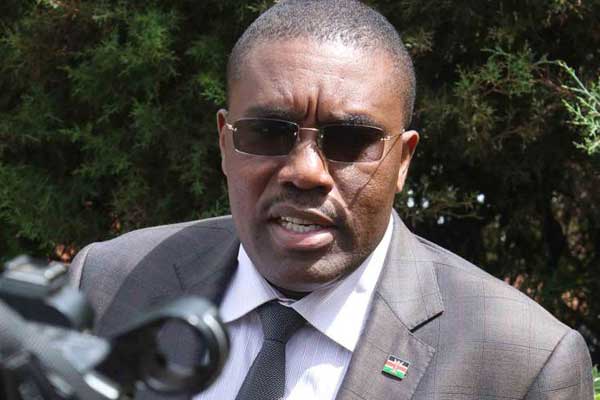 The Ancient Greek poet Aeschylus, once wrote: "From a small seed a mighty trunk may grow."
While it is an obvious fact, it sometimes means we should remember that everything that is now fully grown, large and great, was once a tiny seed. Ideas, plan of actions and strategies are also like this.
Months ago, President Uhuru Kenyatta planted the seed for change by stating that corruption will no longer be tolerated. Yes, Kenya has long had the requisite laws in place to combat theft in the public sector, fictitious tenders and graft, but unfortunately, with few exceptions, there was no leader who felt strongly enough to enact them or treat the issue with its rightful importance.
President Kenyatta realised early on during his second term, which seeks to build on the foundations he laid during his first, that to really make the changes necessary in our nation, he needs to first free it of the debilitating disease of corruption.
He believes and has stated that for Kenya to truly reach the upper middle income status that was promised; his Government will need to embrace the Big Four Agenda. The four pillars are manufacturing, universal healthcare, affordable housing and food security. This agenda won't be cheap. The government has allocated Sh44.6 billion for universal health coverage while Sh6.5 billion will go towards affordable and decent housing for all Kenyans.
The Treasury has allocated Sh20.25 billion to enhance food and nutrition security to all Kenyans by 2022, and Sh2.4 billion to support value addition and raise the manufacturing sector's share to gross domestic product to 15 per cent.
While some of this will be raised through taxes, a large share will be recouped by simply stopping the waste, mismanagement and corruption that is leaking billions from our economy every year.
Those who have long called for measures to be taken against corruption and lauding the President's new initiatives and the way he is shaping a new conversation. "The tone is correct right now," said Kenya's Auditor General Edward Ouko recently. This tone is spreading widely.
The Kenya Association of Manufacturers (KAM) just announced that it has partnered with the University of Nairobi to develop strategies that promote ethical and legal business practices within the private sector. This partnership is expected to highlight the impact of corruption on the social and economic growth of the manufacturing sector. According to some researchers, one of the key ingredients that the top performing African countries have in common is political leadership that is consistently committed to anti-corruption.
For instance, from President Paul Kagame's strict enforcement of compliance with the leadership code in Rwanda, to President Jorge Fonseca's open promotion of institutional transparency in Cabo Verde or President Ian Khama's innovative approach of "mainstreaming anti-corruption" across ministries in Botswana, these countries learned what works best in their communities and pursued these tactics with commitment.
While it is still early days in Kenya's war on corruption, it is clear that we can start adding the name of Uhuru Kenyatta to the list of African leaders shaping a new discourse on our continent, and are trying to rid our culture of the ills of corruption and graft.
While the war against corruption might only be a sapling, growing every day, soon it will become a mighty trunk easily recogniseable for all to see.
It is being shaped by high profile arrests, the removal of public servants not working hard enough to tackle the problem and appointment of a strong non-nonsense DPP who cares little for rank or position.
President Kenyatta planted a small but extremely vital seed into the soil of our public and political culture only a few months ago, but it is one that he is personally attending to, to ensure that it grows and meets its potential.
- The writer is former Member of Parliament for Mukurweini