Eliud Wabukala, Wafula Chebukati have their work cut out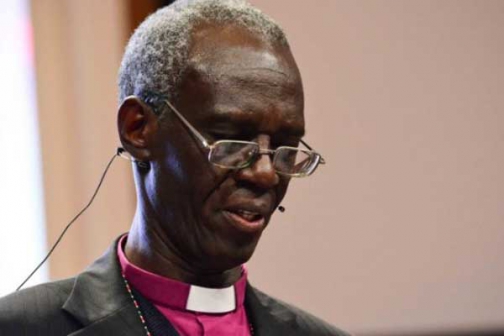 Congratulations are in order for some three men upon whom the burden of leadership has been thrust in the last few days—US President Donald Trump, Kenya's EACC chair Archbishop Eliud Wabukala, and IEBC chair Wafula Chebukati.
There is something interestingly common about the assumption of office by these three men. Though procedurally elected and duly appointed, there have been loud murmurs from some quarters as to their suitability for the offices to which they have been assigned.
Recent polls indicate that as President-elect Trump scored the lowest in approval ratings during the transition period, compared to other previous presidents—and especially President Obama. Likewise, many have raised doubts as to the suitability of Archbishop Wabukala in leading Kenya's anti-corruption commission.
Chebukati's has been even more controversial, with many accusing him and his law firm of less than honest dealings. Thus these men come into their offices with a cloud of doubt hanging over their heads.
In leadership such doubts, especially at the beginning of one's tenure, can be very dangerous. They can undermine one's confidence and lead to the path of self-destruction. Self-confidence is a critical success factor in any level of leadership. It has been shown that leaders without self-confidence can take either of two opposite routes—docility or aggressiveness.
The docile leader will be greatly afraid to take any drastic actions due to the fear of failure. This is greatly compounded when one believes or knows that there are external doubts about their competence. They will thus seek to play safe.
The aggressive leader will on the other hand set out to prove that they are not what people said or thought they were.
They will therefore set out on the path of making potentially visible marks for all to see and applaud. Both are dangerous and could be self-destructive. Yet, whereas our three new leaders find themselves in these awkward situations, there is every possibility for success.
The story has been told—perhaps too many times—of a king who had an exceptionally beautiful daughter. He desired to get her a courageous young man for a husband. The king summoned all the young men of the kingdom and set up his throne by a crocodile infested river.
He announced that any young man who could safely swim across the river would marry his daughter. While the courageous, the ambitious, and the adventurous were still contemplating the feat, there was a loud splash in the water.
A young man was swimming across the river with all his strength and might. Before they knew it, he was out the other side! As many gathered to congratulate him, he asked with pursed lips: "I want to know who pushed me!"
We do not know who or what may have pushed our three leaders into the crocodile river, but that must not be their immediate concern. Instead, two things are critical, especially for our two Kenyan leaders—survival and success. You must wade into the river and wed the princess. You must therefore set your eyes on the river bank and your mind on the bride.
Always remember that the fight with crocodiles is a futile and often fatal exercise. They are in familiar territory—you are not. Keep in mind that the king's call is not to fight with or slay the crocodiles. Your duty is to take the bride. Therefore, though we may cheer you for slaying one or two crocodiles, our joy will only be complete when we come to the wedding banquet.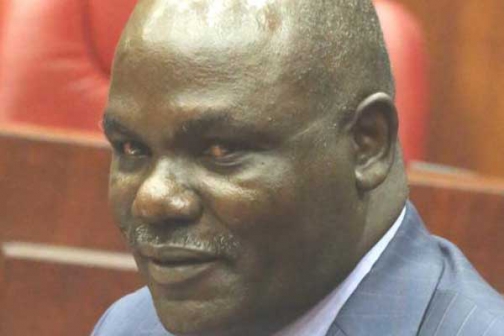 Thus, Mr Chebukati will be celebrated, not by how many battles he fights and wins as he swims across the hostile political river, but by the delivery of credible General Election.
On the other hand, Wabukala has a critical assignment which, unfortunately, has been wrongly referred to as fight against corruption. Far from it! If he does focus on a fight, there will soon be blood in the river, and most certainly not of the crocs.
Instead, the bride at hand is a corruption-free Kenya. To get her is the greatest task. Thus, our exhortation to the new leaders; do not lose your confidence, for it shall be greatly rewarded. We are praying for you.
Prevalence of aflatoxin understated
Aflatoxin may be a technical sounding name but its effects are all over our stores and dinner tables. Since it is a tasteless and odourless poison, aflatoxin has in the past crept into dinner tables unannounced through contaminated grains.